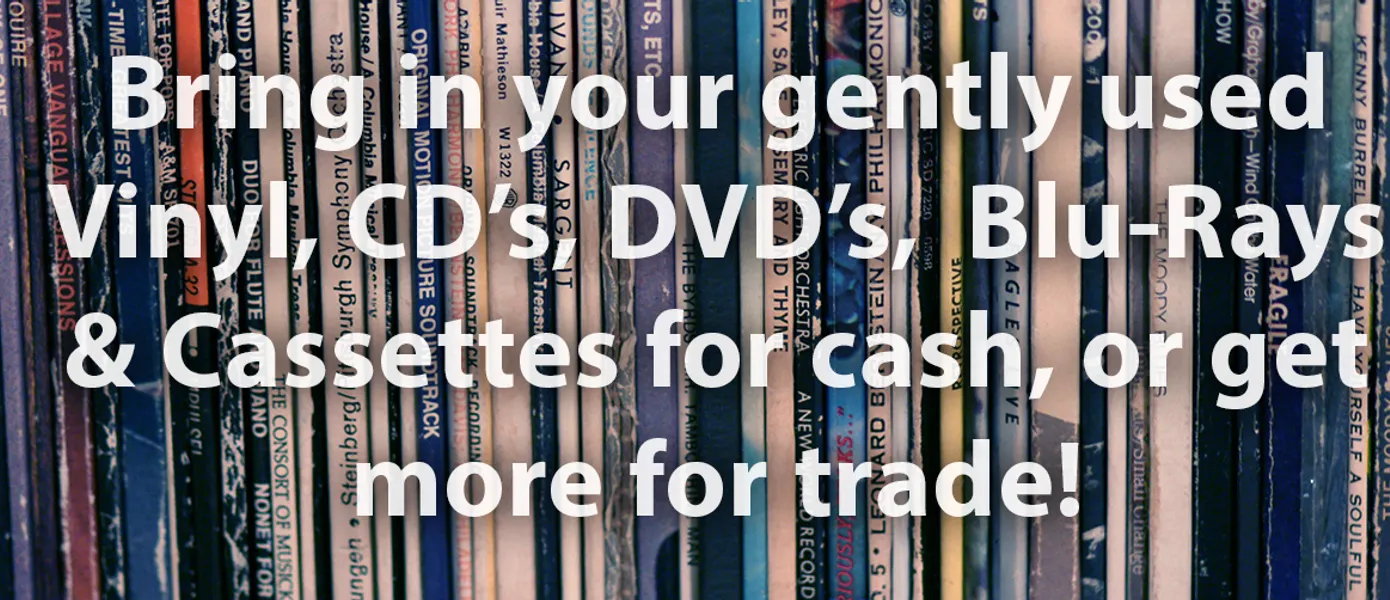 Quick View
Mac Miller's Swimming marked a pivotal point in the late artist's career. His devotion to constant sonic exploration and artistic reinvention had already been well-documented prior to the album's release -- the quantum leap from his Billboard chart-topping debut Blue Slide Park to his sophomore album Watching Movies with the Sound Off, his tour de force as a producer on his 2014 mixtape Faces and ability to direct a full band on 2016's The Divine Feminine were evidence of his steadfast commitment to growth in his craft. Yet upon its release, Swimming was immediately understood by both his fans and critics alike as the high water mark of his career: an album that perfectly showcased the musical chops he had developed vocally and instrumentally over the course of a decade. This understanding was reinforced when, just 3 days after the album's release, NPR Music published a Tiny Desk Concert where Miller and band performed album cuts "Small Worlds," "What's The Use?" featuring regular collaborator Thundercat and "2009" with a full band. The now-iconic performance remains one of the highest streamed performances in the history of NPR's Tiny Desk Concert series and is now available on vinyl for the first time.

NPR Music Tiny Desk Concert vinyl, featuring the live recording of the 2018 performance from NPR Headquarters in Washington, D.C.
Quick View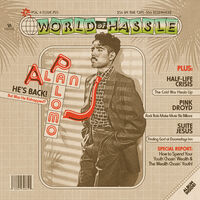 "Alan Palomo (fka Neon Indian) is making his return this year with the brand new album World of Hassle. As Neon Indian, Alan most recently released VEGA INTL. Night School in 2015 and Era Extraña in 2013. His 2009 debut record Psychic Chasms not only earned the musician a spot on numerous year-end lists, but assisted the forming of a genre that, though known by a few names now (hypnagogic pop, glo-fi, chillwave), summoned a very unique and specific electro-mangled sound.

Palomo's World of Hassle is a Pynchonesque place, packed with characters and situations rendered in dreamily absurdist strokes—guerilla freedom fighters camped out in a Rainforest Cafe in "The Wailing Mall," a crumbling ex-pop star in "The Return of Mickey Milan," the Leisure Suit Larry-does-Ibiza fantasy of "Nudista Mundial '89" (featuring Mac DeMarco, who hosted some of the album's sessions in his home studio). It's parody, sure—of rock star ego trips, the mall-ification of America, and our own self-obsession, even on the brink of apocalypse—but it's also dead serious, the sound of history repeating itself as the Doomsday Clock clicks past its Reagan-era maximum and nuclear anxiety comes back into style along with digital synthesizers and sax solos. The deeper it pulls you into its own uncanny reality, the clearer it becomes how thin the borders are between Alan Palomo's World of Hassle and our own."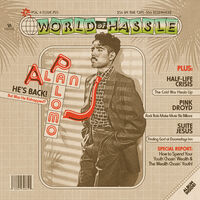 Quick View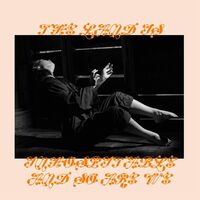 Sometimes, Mitski says, it feels like life would be easier without hope, or a soul, or love. But when she closes her eyes and thinks about what's truly hers, what can't be repossessed or demolished, she sees love. "The best thing I ever did in my life was to love people," Mitski says. "I wish I could leave behind all the love I have, after I die, so that I can shine all this goodness, all this good love that I've created onto other people." She hopes her newest album, The Land Is Inhospitable and So Are We, will continue to shine that love long after she's gone. Listening to it, that's precisely how it feels: like a love that's haunting the land.

"This is my most American album," Mitski says about her seventh record, and the music feels like a profound act of witnessing this country, in all of its private sorrows and painful contradictions. In this album, which is sonically Mitski's most expansive, epic, and wise, the songs seem to be introducing wounds and then actively healing them. Here, love is time-traveling to bless our tender days, like the light from a distant star.

The album is full of the ache of the grown- up, seemingly mundane heartbreaks and joys that are often unsung but feel enormous. It's a tiny epic. From the bottom of a glass, to a driveway slushy with memory and snow, to a freight train barreling through the Midwest, and all the way to the moon, it feels like everything, and everyone, is crying out, screaming in pain, arching towards love. Love is that inhospitable land, beckoning us and then rejecting us. To love this place — this earth, this America, this body — takes active work. It might be impossible. The best things are.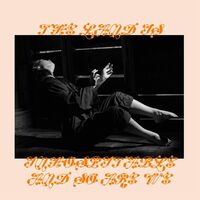 Quick View
"Flying Wig" is an album of recurrent dualities; a can of paradoxes, a box of worms. The pine-surrounded cabin studio where Banhart was "constantly listening to The Grateful Dead" somehow birthed something slick, city pop-adjacent and eno-esque. It's the actualisation of a "precious friendship" with producer Cate Le Bon - a coming together prophesied by the mirror-image titles of their early solo albums (Banhart's "Oh Me Oh My" / Le Bon's "Me Oh My"), a tenderness built on crude haircuts ("we finally met, soon after she was cutting my hair with a fork and that was that") and home-made tattoos.
Quick View
Bluegrass is a brand new studio album that captures a dozen classic Willie Nelson compositions--including "On the Road Again," "Yesterday's Wine," "Still is Still Moving to Me," "Good Hearted Woman" and more--freshly interpreted by Willie and an ensemble of crack players. In a seven decade career that has seen him explore genres from one end of the musical spectrum to the other, this is his first full album dedicated to genre. Willie and longtime producer Buddy Cannon, picked personal and fan favorite compositions from across his career to perform anew for this salute to the Appalachian old-time string band music which profoundly influenced Willie's songwriting sensibilities and the direction of American country music in general. Using his own catalog as source material, Willie chose songs combining the kind of strong melodies, memorable storylines and tight ensemble-interplay found in traditional bluegrass interpretations of the roots of American folk songs. With Bluegrass, Willie uncovers new truths in his own songs.
Quick View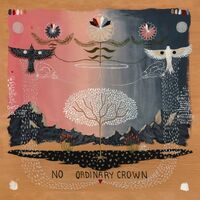 Will Johnson's ninth solo album, No Ordinary Crown, hums with palpable motion. Travelers, runners and conductors fill its lyrics, and gesticulating storms and emotional highs and lows seep through the instinctual quality of its rock 'n roll performances. It's also cabled by ephemeral momentum.

The songs were conceived in stolen moments and brief windows of time between the responsibilities of family and a multi-hyphenate career. The singer, songwriter, multi-instrumentalist, painter and novelist describes the demo process as "fairly jagged," a gathering and stitching of audio snippets recorded via cell phone and dictaphone over a year and half. "I finalized the songson short tours where I could hear my thoughts a bitmore clearly," he says.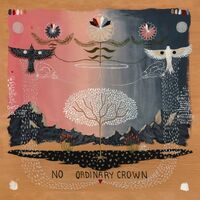 Quick View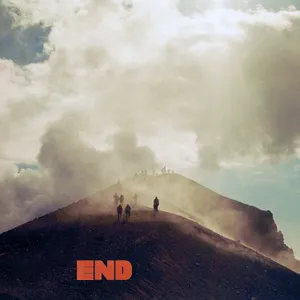 End, the enigmatic new album by Explosions in the Sky, was inspired by darkness, but became a loud, dramatic, wild rumination on life and death. "Our starting point was the concept of an ending-death, or the end of a friendship or relationship. Every song comes from a story, or an idea one of us has had that we've all expanded on and made it's own world. Maybe it's our nature, but we kept feeling that the album title was ultimately open to a lot more interpretation-the end of a thing or a time can mean a stop, but it can also mean a beginning, and what happens after one thing ends might pale in comparison to what it becomes next," says the band about the album. End is perhaps the "grandest" Explosions In The Sky album - melding the quiet restraint and crushing feel of their early releases with the sonic texturing and ornate experimentation of their later releases, and their increasingly deep film and television scoring catalog, influenced by personal tastes stretching from classical to soul to experimental ambient music.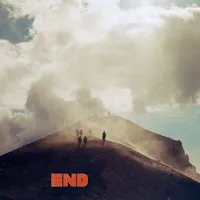 Quick View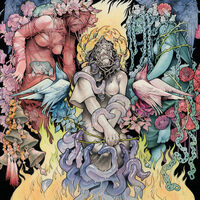 The indie exclusive of STONE LP is a ruby red LP housed in a heavyweight printed inner sleeve inside of a spot UV gatefold jacket with black flood and a four-panel lyric booklet. All artwork by John Dyer Baizley. Produced by Baroness, mixed by Joe Barresi, mastered by Bob Ludwig at Gateway Mastering. Only available at independent record stores.

Grammy-award nominated heavy rock outfit Baroness mark their much-anticipated return with new album, STONE. Their sixth record overall and third released via Abraxan Hymns, STONE finds the Philadelphia-based quartet of John Baizley (guitars/vocals/illustration), Gina Gleason (guitars), Nick Jost (bass), and Sebastian Thomson (drums) streamlining the momentous multi-genre vocabulary of its critically-acclaimed predecessor Gold & Grey (2019). This is still very much Baroness—just refocused for efficiency and rethought as a consequence of stability. STONE's most prominent tracks, "Last Word," "Beneath the Rose," "Shine," and "Anodyne," reflect thoughtfully, groove deeply, and refract tumult effortlessly. They, of course, rock.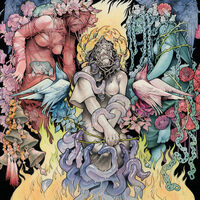 Quick View
3-time GRAMMY® award winning recording artist olivia rodrigo will release her new album, GUTS, on september 8th via geffen records. available to pre-order now.

GUTS was recorded with producer daniel nigro, who also collaborated with her on SOUR, her chart-topping, 4x platinum debut album.

"for me, this album is about growing pains and about trying to figure out who I am at this point in my life and exactly what I want to say in my songs."
Quick View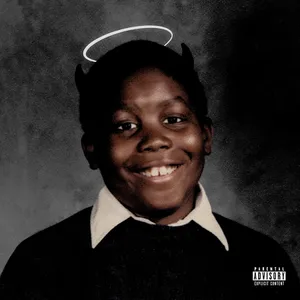 Killer Mike's MICHAEL marks the celebrated MC's first solo project since 2012's R.A.P. Music. MICHAEL introduces the world to the totality of Michael Render, a lifelong rap fiend whose consciousness is steeped in the sounds of community that raised him – multiple eras of southern rap flows, Sunday church service and barbershop discourse. A 14-track album produced by No ID featuring the likes of Future, Young Thug, Ty Dolla $ign, Curren$y, André 3000, 6LACK, EL-P, Blxst, Eryn Allen Kane and more! 2 LP set includes a 24" x 12" pull-out insert.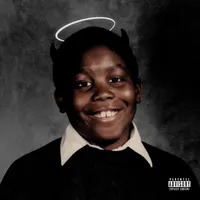 Quick View
Black Rainbows is a musical project inspired by the objects and artworks collected by Theaster Gates at the Stoney Island Arts Bank in Chicago. Situated at the Great Grand Crossing neighborhoods of Chicago's South Side, Stoney Island Arts Bank is a cathedral to Black Art, a curated collection of Black archives comprising books, sculpture, records, furniture and problematic objects from America's past. As well as being a site for archive, the Arts bank is also a place for convening. Bailey Rae attended The Black Artists Retreat there in 2017 and performed in the space.
Wide ranging in it's themes, Black Rainbows' subjects are drawn from encounters with objects in the Arts Bank. Taking us from the rock hewn churches of Ethiopia, to the journeys of Black Pioneers Westward, from Miss New York Transit Queen 1957, to how the sunset appears from Harriet Jacobs' loophole. Black Rainbows explores Black femininity, Spell Work, Inner Space/Outer Space, time collapse and ancestors, the erasure Black childhood and music as a vessel for transcendence. The project will be released in various iterations - live performances, books, visuals, lectures, exhibitions, and more. Sonically, the album is a multi-genre mix of the progressive R&B, neo soul sound that will be familiar to fans but it also contains rock, jazz and electronic elements. The album was produced by S.J. Brown and Corinne Bailey Rae.
Quick View
Gearing up for another pivotal creative chapter, GRAMMY® Award-winning UK singer, songwriter, multi-instrumentalist and producer James Blake has released "Big Hammer," the debut single from his forthcoming, sixth studio album Playing Robots Into Heaven which will be released on September 8, 2023. Playing Robots Into Heaven follows the critically acclaimed Friends That Break Your Heart and will see James return to the electronic roots of his Hessle, Hemlock and R&S records days. It will also nod to his latest creation, the CMYK event series with Ronda INTL which kicked off in Los Angeles last March and will be venturing to London on July 6th.
Quick View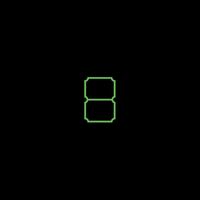 It's only fitting that Khruangbin's first-ever official live releases would be albums paired with their tourmates: artists whose music they love and admire, friends who've become family along the way. Khruangbin's series of live LPs traces just one small slice of the band's flight plan through the years: it's a taste of some of their most beloved cities, stages and nights. Each release comes with a limited-edition unique album cover exclusive for the recording's home turf, just a little something extra for the fans that bring a little something extra. Most of all, this series ignites both sides of the band's magic: the warm, prismatic feeling of their albums and the bewitching energy of their performances.

'Live at RBC Echo Beach' features performances by Men I Trust and Khruangbin.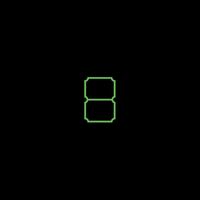 Wilco
Cousin
Legacy
Buy Now

---

Cousin sees Wilco back in their more familiar progressive and experimental rock territory. Tweedy's singular songwriting is in full evidence, with lyrics weaving across a variety of topics – from the iconoclastic to the introspective. Adding a new element to the recording process was the attachment of Welsh singer/songwriter Cate Le Bon as producer.

Various/Nanci Griffith
More Than A Whisper: Celebrating...
Rounder
Buy Now

---

An all-star tribute to the legacy of the GRAMMY award-winning singer, guitarist, and songwriter. Featuring Brandy Clark, Shawn Colvin, Iris Dement, Steve Earle, Mary Gauthier, Emmylou Harris, John Prine, Todd Snider, Billy Strings and Molly Tuttle, and The War And Treaty covering some of Griffith's most notable releases.

L'Rain
I Killed Your Dog
Mexican Summer
Buy Now

---

L'Rain takes the universal pop theme of love and inspects it through the form of a conversation – bold, bratty and even a touch diabolical – with her younger self. I Killed Your Dog considers what it means to hurt the people you love the most, and untangles her relationship with femininity and the formal musical conventions that others have placed on her.

Haim
Days Are Gone: 10th Anniversary
Legacy
Buy Now

---

Featuring the six singles, 'Forever', 'Don't Save Me', 'Falling', 'The Wire', 'If I Could Change Your Mind' & 'My Song 5', Days Are Gone hasn't been reissued since its release in 2013. Housed in an entirely new package, the album features a track list compiled by the band of their favorite demos and remixes on transparent green vinyl.

Susan Tedeschi
Just Won't Burn
Fantasy
Buy Now

---

The GRAMMY award-winning singer/songwriter has established her as one of the significant roots rock musicians of her generation. Hailing from Boston, Tedeschi made her mark on the national stage during the late 1990s with her debut album, Just Won't Burn. In 2023 we celebrate the 25th anniversary of the album that started it all.

Jorja Smith
Falling or Flying
Famm Limited
Buy Now

---

An undeniable modern classic, effortlessly condensing any number of disparate styles and genres into music which thrillingly broaches any gap between Jazz, Soul, R&B and Funky House. A bold, brave and courageous leap forward, Falling or Flying speaks to the musical and emotional era where Jorja is now, and how she got here.

Ice Nine Kills
The Silver Scream
Fearless
Buy Now

---

Devilishly fun, appropriately campy, and indulgently satisfying for fans of both heavy music and scary movies, The Silver Scream expertly combines Ice Nine Kills' passionate execution with a dark sense of humor and love of pop culture on their strongest, most melodic, and enjoyable effort to date.

Teddy Swims
I've Tried Everything But Therapy (Part 1)
Warner Records
Buy Now

---

Reigning from Atlanta, GA, vocal powerhouse Teddy Swims masterfully blends genres from pop, soul, hip-hop, to R&B. With his soul-stirring voice and heartfelt lyrics, I've Tried Everything… delivers an intimate and cathartic experience, delving into themes of love, loss, and the complexities of life.

Orions Belte
Women
Jansen Records
Buy Now

---

Orions Belte has been a steady supplier of groovy, catchy and dreamy instrumental pop since their 2018 debut album Mint. From their third studio album , Women, we are served noisy guitar riffs on "Silhouettes", cinematic string arrangements on "I Will Always Miss You", irresistible and catchy summer vibes throughout.

A Day To Remember
For Those Who Have Heart
Craft
Buy Now

---

Initially released in 2007, For Those Who Have Heart, A Day To Remember's first album on Victory Records, saw the band start their rise to the very top of the Warped Tour Metalcore scene. This 10th anniversary release of the record sees the album newly remixed by Adam D, and remastered.

Fieh
III
Jansen Records
Buy Now

---

Fieh returns with their third studio album, III, once more leaving an impression by representing the front line of the Norwegian "future soul" scene. Behind groovy compositions catchy beats, writer, Fieh uncovers concerns and deeper questions with their raw and versatile voice - delicate and tender in one moment and domineering in the next.

Vagabon
Sorry I Haven't Called
Nonesuch
Buy Now

---

Across 12 vibrant, transformational and uncompromising tracks she wrote and produced, Lætia Tamko channels dance music and effervescent pop through her own confident sensibilities. These conservational songs are alive and unselfconscious, a document of an artist fully embracing her vision and reclaiming her joy.

Ram Dass
The Unimaginable
Spirit Voyage Records
Buy Now

---

Confronting the loss of his newborn son, Ram Dass walks through the stages of grief and loss in The Unimaginable as he seeks to find solace, peace, and happiness amidst heavy turmoil. Humanity itself is held in this music as the tragedy of mortality is mourned with exquisite and cinematic soundscapes and simple three part vocal harmonies.

Genesis Owusu
Struggler
Ourness Pty Ltd
Buy Now

---

Struggler is a concept album about keeping up the fight and the search for meaning in a bonkers world. Musically, the strange collision of experimental post-punk, rap, and R&B that marked Owusu's earlier work remains in effect but it's a testament to his artistic conviction that he chose to make something even riskier and more complex. Even better, he pulled it off.

Jeremy Dutcher
Motewolonuwok
Secret City Records
Buy Now

---

More intimate and expansive than anything Dutcher has created before, Motewolonuwok hedges the line between storytelling and composition as both a transcendental protest record and an exploration of self. This is experimental pop as corrective medicine: a defiant, healing, and queer experience that fills any listener with power and wisdom.

Colin Hay
Now And The Evermore (More) Deluxe
Compass
Buy Now

---

The deluxe edition of Hay's (Men At Work) acclaimed 2022 album, titled Now And The Evermore (More) includes seven unreleased and never beforeheard tracks from the original recording sessions and celebrates life, love, and finding silver linings and reasons to smile through the challenges of recent times.

Brian Setzer
The Devil Always Collects
Surfdog
Buy Now

---

The iconic guitarist, songwriter and vocalist returns with his 10th studio album – a red-hot album from start to finish, featuring 11 all-original songs that are full of dynamism and bravado. The album is classic rockabilly at its absolute finest and showcases Setzer at the top of his career.

The Orb and David Gilmour
Metallic Spheres In Colour
Legacy
Buy Now

---

2010's Metalic Spheres' (Blade Runner soundtrack meets wish Pink Floyd's Wish You Were Here) album gets a fresh coat of sonic paint on this reimagining of the album. Producer Youth's proposition is to remix it as an "Orb classic", promising an experience that's like discovering a brand new album.

Hunny
Hunny's New Planet Heaven
Epitaph Records
Buy Now

---

From the meditative track "my own age" and breakbeat-backed, late '90s-leaning "all my luck" to the lo-fi punk standout "ring in your ear" (featuring Motion City Soundtrack's Justin Courtney Pierre) and made-for-dashboard-drumming "89cc" (complete with a searing sax solo) the album is a testament to Hunny's musical fluency and dedication to their craft.

Yussef Dayes
Black Classical Music
Nonesuch
Buy Now

---

The first official solo release of the acclaimed UK drummer, Yussef Dayes. Across 19 tracks, Black Classical Music melds the spirit of everything from 70s funk, reggae and Senegalese percussion while simultaneously nodding to furious dancefloor pacings of the soundsystem continuum.

Oliver Tree
Alone In A Crowd
Atlantic
Buy Now

---

Alone In A Crowd brings back Tree's Dadaist, "meta-humor" while continuing to explore and dissect the absurdity of modern culture, obsession with fame and social media. He asks us to reflect both the light and the darkness of human nature within popular culture, while holding a mirror and embracing the absurdity of it all.

Pretenders
Relentless
Parlophone
Buy Now

---

Arriving with the impulsiveness and attitude that at once defines the band's eternal spirit, Relentless is a clearly defined snapshot of where The Pretenders are in 2023. Features a long hoped-for collaboration with the esteemed composer Jonny Greenwood (Radiohead, The Smile), who provides the string arrangement for the album's beautiful closing track.

| | |
| --- | --- |
| LISTEN HERE | LISTEN HERE |

The Coalition of Independent Music Stores (CIMS) is a national level organization comprised of the best independent record stores in America. CIMS was founded in 1995 with the goal of uniting like minded independent store owners, giving them a more powerful voice in the music industry. The stores that make up CIMS are all very different, but we share the same desires – to be the heart of our communities, to super-serve our customers, to support and develop artists, and to share our love of music.

For more information about CIMS and the stores in our organization, please visit cimsmusic.com or find us through social media with the #cimsmusic hashtag. And please remember to always shop local by supporting your neighborhood record store.



Read More
---
---
Free Stuff
---
Music Releases for Friday 9/29
Movie Releases for Tuesday 10/3