Employee Picks
Call (512) 474-2500 to check in-store availability! If something shows up as "unavailable" online, it might still be in the store. All items linked here are available in-store at the time of posting.

AUGUST 2022

Lucifer On The Sofa by Spoon (2022)

Recorded mainly in Austin, TX, as frontman Britt Daniel stated he wanted to "experience the vibe of the city," Lucifer On The Sofa marks the 2022 return-to-form of local indie rock heroes Spoon - and they're serving chunky guitars and good ol' rock 'n' roll. Austin hole-in-the-wall blues-rock club and Americana-tinged influences are certainly at home on the record, immediate and punchy on psych-washed opener "Held" and "The Devil & Mister Jones". Space-y, drippy arrangements on side B's still-rockin' "Astral Jacket" and "Satellite" compliment that nighttime drive comedown from a toe-tapping, boot-stomping Saturday night. Known for their consistent songwriting chops and live energy, Spoon deliver exactly that throughout this loud and proud yet dynamic vinyl LP. - Serenity Autumn

Music City USA by Charley Crockett (2021)

With the arrival of 2021's Music City USA, 37-year-old Charley Crockett's workboots have certainly been worn in. The Rio Grande Valley-made singer-songwriter was raised in a trailer park by a single mom; has earned money by picking crops in Pacific Northwest marijuana fields; and has briefly lived, worked, and busked in New Orleans, Dallas, France, Spain, and Morocco. His fascinating story lends to his eclectic yet familiar sound, as he harvests from various icons such as Waylon Jennings (the cover art even evokes a Waylon album), James Hand, and Freddy Fender. His self-described "Gulf and Western" and "'60s country"-inspired sound is evident in the bluesy soul of lead single "I Need Your Love"; the galloping banjo-scaped rollick of "Round This World"; and the refreshingly biting "Music City USA." Perhaps the greatest thing about the 16-track double LP is that there is no "act", but it's at once cinematic, authentic, and thoughtful - a Texas original. - Serenity Autumn

Gary Clark Jr. Live by Gary Clark Jr. (2014)

Gary Clark Jr. is synonymous with Austin, TX. A lot of people don't realize how difficult it can often be to capture the energy of a live show onto a recording - however, one could not hail from the Live Music Capital of the World, become this successful, and have that problem. This 2014 live record was recorded at shows across the world over the previous year, wherein Clark and his wicked band consistently blow the roof off the place. This double vinyl LP is a consistent best-seller at Waterloo, and the reasons why are evident: Clark boasts his soulful vocals, classic gnarly blues rock riffs, screeching wah pedal-ed guitar solos, and the tightest backup band around. The record's hushed blues and R&B moments are served and adorned deliciously, punctuating Clark's ability to put on an unmatched, dynamic live performance. - Serenity Autumn

A Beautiful Time by Willie Nelson (2022)

Willie Nelson's latest album (released on his 89th birthday, April 29, 2022) is a delightful reminder of why he remains timeless - Willie is consistently just himself while celebrating the classic country sounds he had a hand in perfecting (although, as humble as is, he would never admit that), and the music of both contemporary and classic artists (Chris Stapleton, Leonard Cohen, The Beatles.) The unmistakable tone and cadence of his voice breathe new life into every song, even 72 albums in. And yes, in subject alone, "With A Little Help From My Friends" might as well be a Willie original. But doggone it, on this record, it really is. On the playful yet bittersweet "I Don't Go To Funerals," he assures us, "No, I don't go to funerals, and I sure won't be at mine."

Oh, Willie. Your beautiful spirit will live on forever. - Serenity Autumn

JULY 2022

Georgia Gothic by Mattiel (2022)

On third album "Georgia Gothic", Atlanta duo Mattiel Brown and Jonah Swilley brew up the title's atmosphere using drippy reverb, '60s-fuzzed guitar lines, and a rhythm section that enunciates with a bouncy drawl. Most impressively, the record oozes effortless pop melodies, decidedly enviable in "Jeff Goldblum" and "Lighthouse." Sometimes, Brown's vocal delivery dreams soft confidence reminiscent of early Lush ("Jeff Goldblum"), and other times rings like a lighter - but still as commanding - Buffy Sainte-Marie ("Other Plans"). The otherwise-perfect melodies sung are often altered by screwy tremolo, pitch shifts, or subtle distortion, which only aid in suspending disbelief. Even through the self-aware garage pop of "How It Ends", the city-slickened Georgia goths maintain an undeniable cool. - Serenity Autumn

Let The Festivities Begin! by Los Bitchos (2022)

Los Bitchos (Serra Petale, Agustina Ruiz, Josefine Jonsson, and Nic Crawshaw) self-describe as "4 gals from the underground realms of London, tripping out on Tequila and Cumbia vibes." Their debut "Let The Festivities Begin!" (produced by dance-rock enthusiast Alex Kapranos of Franz Ferdinand) is a '60s and '70s-flourished instrumental trek led by catchy grooves, drippy psychedelia, and pure charm. Los Bitchos gift us a party record filled with infectious sunshine-y guitar lines as fun, sweet, and glimmering as the album cover promises. Highlights include opener "The Link Is About to Die", single "Good to Go!", and the suitably titled "Tripping at a Party." - Serenity Autumn

Once Twice Melody by Beach House (2022)

Beach House (Victoria Legrand and Alex Scally) offer irresistible, gleaming solace in electro-dreamscape "Once Twice Melody." The record's sweeter tracks, like "Runaway" and "Finale", feature romantic, archetypal '80s synth lines, but via Valium-decelerated, Cocteau Twins soundscapes (which is definitely a compliment.)

The music's lushness is never just for show - the four-chapter journey succeeds in its hypnotism with trust in moving, bittersweet interludes that enrich its subtle pop sensibilities. On songs like "Pink Funeral", "Masquerade", and album-closer "Modern Love Stories", the mood quickly shifts from heavenly ambiance to enticingly Alice-In-Wonderland nightmarish, then back again. The anxiety induced by changing electronic grooves or punctuating string arrangements only remedies itself through soft vocal melodies that glide in and soothe like lucidly-dreamt pink pastel clouds. If heaven truly is a place where nothing ever happens, "Once Twice Melody" sounds like a more real home, the party in the clouds for the heartbroken, the sad, and the hopeful. - Serenity Autumn

Is 4 Lovers by Death From Above 1979 (2021)

Death From Above 1979's self-produced album, Is 4 Lovers, throws guitar-rock-driven electronica punches. Big, colorful, hectic, & all in the best way. Taking cues from hyper pop pioneers 100 Gecs and genre-bending guitar greats such as St. Vincent and MIYAVI, the Canadian duo blend shades of heavy metal, synth pop, hardcore punk, & dance rock to create a night-time house party record. The runtime is just over 30 minutes, but there's never a lull, its best parts are exemplified in single "One + One" & "Free Animal". - Serenity Autumn

Never The Right Time by Andy Stott (2021)

Since the turn of the 2010's, Andy Stott has been chiseling away at his own dark, decaying world of sound. The Manchester-based artist takes techno and pulls, twists, destroys, and contorts until nothing but raw emotion are left. And 2021's "Never The Right Time" is possibly Stott's most emotive work to date. As usual, Stott creates plains of nostalgic, introspective ambience that become broken up by chasms of infectious, yet distorted dance music. When assisted by his frequent collaborator (and former piano teacher), Alison Skidmore, the distorted techno sounds become wrapped in a dreamy layer of spaced out pop. A wonderful balance of sounds on this record leave quite the journey to be had - one moment introspective and full of feeling, then instantly deep and clubbed out. It's always the right time for this album. - Corbin

Tracing Back The Radiance by Jefre Cantu-Ledesma (2019)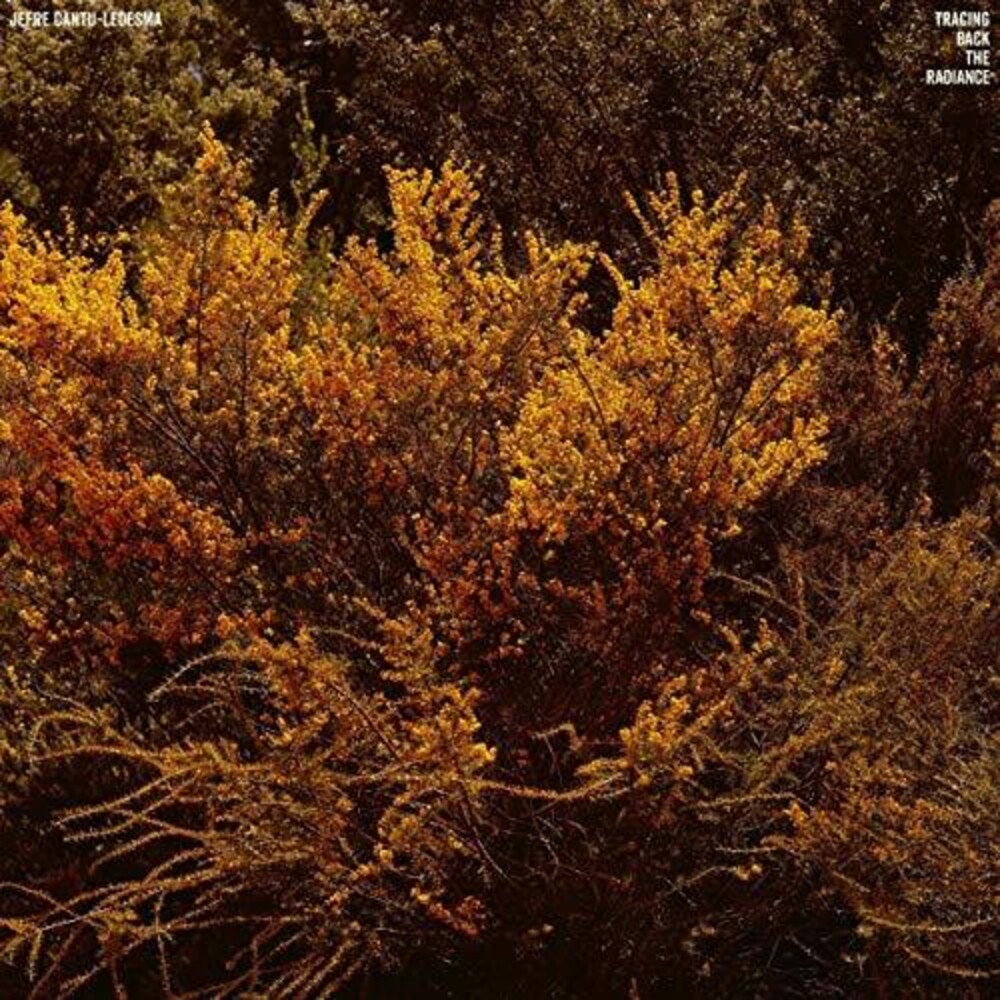 "Tracing Back The Radiance" consists of three long compositions, and makes up what is perhaps San Francisco-based artist, Jefre Cantu-Ledesma's finest work yet. Named after work by Chinul, a Korean Buddhist monk, this is absolutely a spiritual journey. The album gently breathes and meditates alongside the listener, creating a space that feels so comfortable, it might has well have been along with your for your entire life. It is harder and harder to find places of calm in our ever bustling world, and this album is a true companion for anyone seeking to spend time immersed in a place somewhere else. - Corbin

Textstar+ by Farben (2022)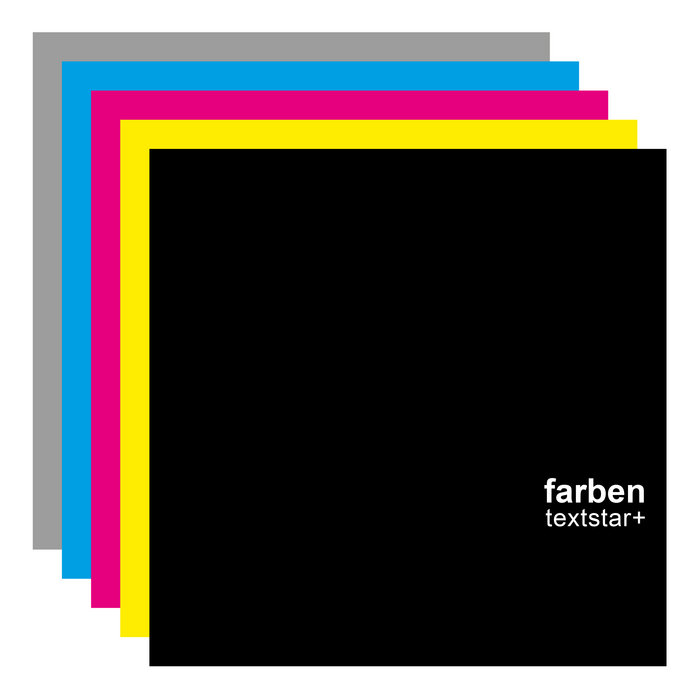 Such an exciting reissue here. Textstar+ is made up of compositions originally released by Farben (aka Jan Jelinek & Gramm) on a series of four EP's released from 1999 to 2002. Farben represents Jelinek's most upbeat and dancy project, often the tracks have a housey foundation, yet still with his signature texture, rhythmic clicks, loose progression, and hypnotic melodies. An absolute must have for any fans of microhouse or clicks & cuts sounds. All twelve of these wonderfully remastered tracks might beckon some to dissect the intricacies of the music, but I personally recommend (and think it might be hard not to) just dance. - Corbin
Russian producer, Vtgnike (pronounced Vintage Nike)'s 2014 album Dubna is still ahead of its time. This album feels downtempo at times even though most tracks clock in around 160 BPM, making for a super unique listening experience. Juke & jungle are pulled into some deep green fog here and it is hard not to get lost in it. Smudged and aquatic footwork that feels detached from the world and maybe more like what an underwater rave attended mostly by ghosts might sound like. - Corbin

Ways & Means by The Deslondes (2022)

One of the most consistently inspired Americana outfits of the last decade, The Deslondes keep the streak going strong with their newest album, Ways & Means. After respectable solo albums from each of the band's two primary songwriters (Sam Doores and Riley Downing), Ways & Means manages to show that the two are fundamentally stronger together than apart. The New Orleans-based band flexes each of their muscles with old-time folk offerings, meaningful country, and a fair amount of R&B / Blues / New Orleans-funk that would make Leon Russell take note. Ways & Means takes an honest approach to deconstructing day-to-day life in a struggling country. Honesty is what has always made The Deslondes interesting, and honesty seems to be what keeps them going. - Cory

Soul (Original Motion Picture Score) (2020)

There's no movie viewing needed to enjoy the stripped back, buoyant sounds of the score for Disney/Pixar's 'Soul.' Trent Reznor and Atticus Ross join forces once again to create this sonic exploration of the metaphysical - with a result that's expansive, stirring, and comforting all at once. It's a beautiful listen, best enjoyed on a rainy morning but really any moment spent looking out a window will do. The first time I heard my favorite track ('Epiphany') it felt like the day began again! This is also a great choice for someone looking to start exploring the world of film/movie scores. - Johanna

JUNE 2022

Annette (Movie Soundtrack) by Sparks (2021)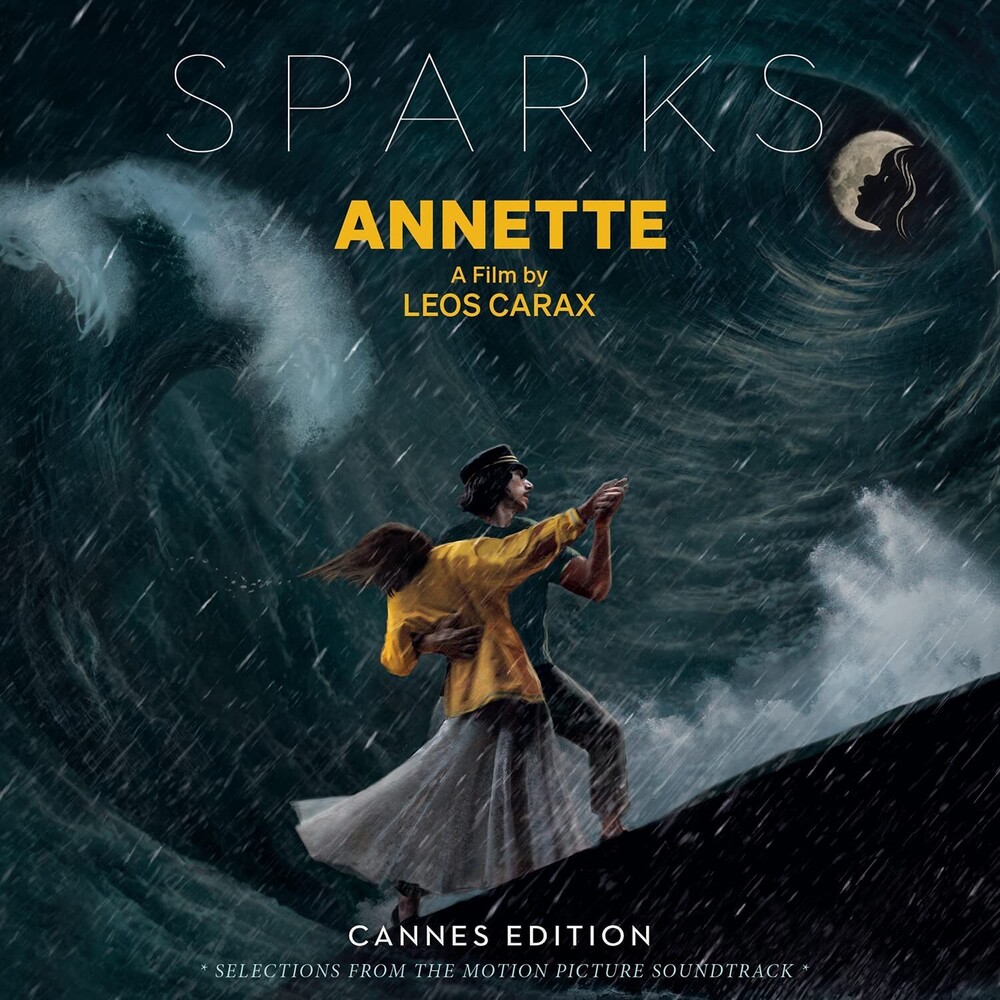 From the ever-wonderfully bizarre minds of story writers and musicians Sparks (Ron & Russell Mael) and director Leos Carax comes Annette, an art-house art-pop musical. Both stunning and unexpectedly dark visually, tonally, and in performance, the project itself marks yet another glorious point of reinvention in the Mael brothers' 50-year career. Essentially an ultra-meta rock opera, Annette details the marriage, rise, and fall of comedian Henry McHenry (Adam Driver) and opera singer Ann Defrasnoux (Marian Cotillard) following the birth of their gifted daughter Annette (Devyn McDowell). Sparks fans might be surprised by the story's bleakness, but not by its quirks (musical repetition, humorous and anti-self-serious lyricism, deconstruction of masculinity), which are certainly, quintessentially Mael. Carax and Sparks form an enchanting yet difficult (in the best way) journey punctuated by essential and enthralling performances from Driver, Cotillard, and McDowell. - Serenity Autumn
SOUR announces the 2021 reign of 18-year-old Disney Channel star Olivia Rodrigo and solidifies the mainstream revival of '00s pop-punk. Written alongside indie rock musician/producer Dan Nigro, the record step-stones between rock arrangements and more expectedly-pop piano and acoustic guitar ballads (as advertised by the record's viral single "driver's license"). The latter spotlights Rodrigo's quietly powerful vocal style, accented by strings and hushed moments that declare an appreciation for the 2010s alt-pop of Lana Del Rey and Billie Eilish. The album's less slick and beyond charming rock tracks feature grooves that pay homage to Paramore, Avril Lavigne, and even Elvis Costello. What pulls it all together? Rodrigo and Nigro have taken plenty of pop songwriting notes from heartbreak's cultural icon Taylor Swift and manic-yet-high-functioning album structure notes from art-rock/pop star St. Vincent. The power of SOUR lies in its familiar and accessible themes (teen angst, anxiety, and doomed relationships) and its inadvertent disruption of rock purists - the just-post-hyper pop and genre-bending album's massive success amongst both teens and young adults has cemented the future wrangled by the globe-embracing Gen Z. - Serenity Autumn

Daddy's Home by St. Vincent (2021)

Dallas-born Annie Clark and producer Jack Antonoff return with Daddy's Home, the latest from the chameleonic St. Vincent. The album was written over the course of the pandemic - a period of time which St. Vincent used to come down from 2017's MASSEDUCTION, her biggest record yet. Titled in honor of Clark's father being released from a ten-year prison sentence, Daddy's Home sets out to question just who "Daddy" is now. The clean funk, 70s-flavored "pre-disco" record pays homage to Clark's earliest childhood musical favorites, as well as icons from her adopted homeland of New York City: Stevie Wonder, Al Green, Pink Floyd, Joni Mitchell, Prince, Bowie, The Velvet Underground, & Candy Darling. Together, Clark and Antonoff inject the confidence of glam-rock juggernaut MASSEDUCTION into the softer, critically-adored fan-favorite that is St. Vincent's 2011 album Strange Mercy; the result creates a nostalgic, wine-drunk acid trip. Highlights of the record include the first single and album opener "Pay Your Way In Pain", the Floyd-ian "Live In The Dream", side B's "Down" and "My Baby Wants A Baby." - Serenity Autumn

Sometimes I Might Be Introvert by Little Simz (2021)

English-Nigerian rapper Little Simz creates her magnum opus on her fourth album Sometimes I Might Be Introvert. Inspired and co-signed by such artists as Lauryn Hill and Kendrick Lamar, Little Simz (Simbiatu "Simbi" Abisola Abiola Ajikawo) speaks on family, trauma, and the music industry over orchestral R&B arrangements, which make the hour-long record enthrallingly cinematic. The album succeeds 2019's highly-praised GREY Area, both produced by Inflo, project leader of the experimental R&B collective SAULT. But Little Simz is stylized in her own right, her quiet confidence and thoughtfulness furthering the album's potency. The soulful summer single "Woman" and tracks like "Standing Ovation" best exemplify what makes the rapper-songstress so charming and energetic. - Serenity Autumn
 
How Much Time It Is Between You And Me? by Perila

If Earth were to speak in environmental ambient sounds, and explain how she feels about her own existence in the 21st century, I imagine it would sound very much like Perila's 2021 album, "How Much Time It Is Between You And Me?". Recorded in a small mountain village in France, the Russian-born Berlin-based producer and sound artist combines textural, naturey concrète, hauntingly gentle synths, subdued dubby atmospheres, and longing whispery vocals to create a soundtrack to a planet reckoning with its own continuation. Tired and beaten, yet still full of beauty and hope, I imagine if you found yourself in a quaint mountain town in France, pressed your ear to the ground, and listened hard enough - you would hear this album. Perila masterfully channels so much through her music, and this album no exception. Listen closely. - Corbin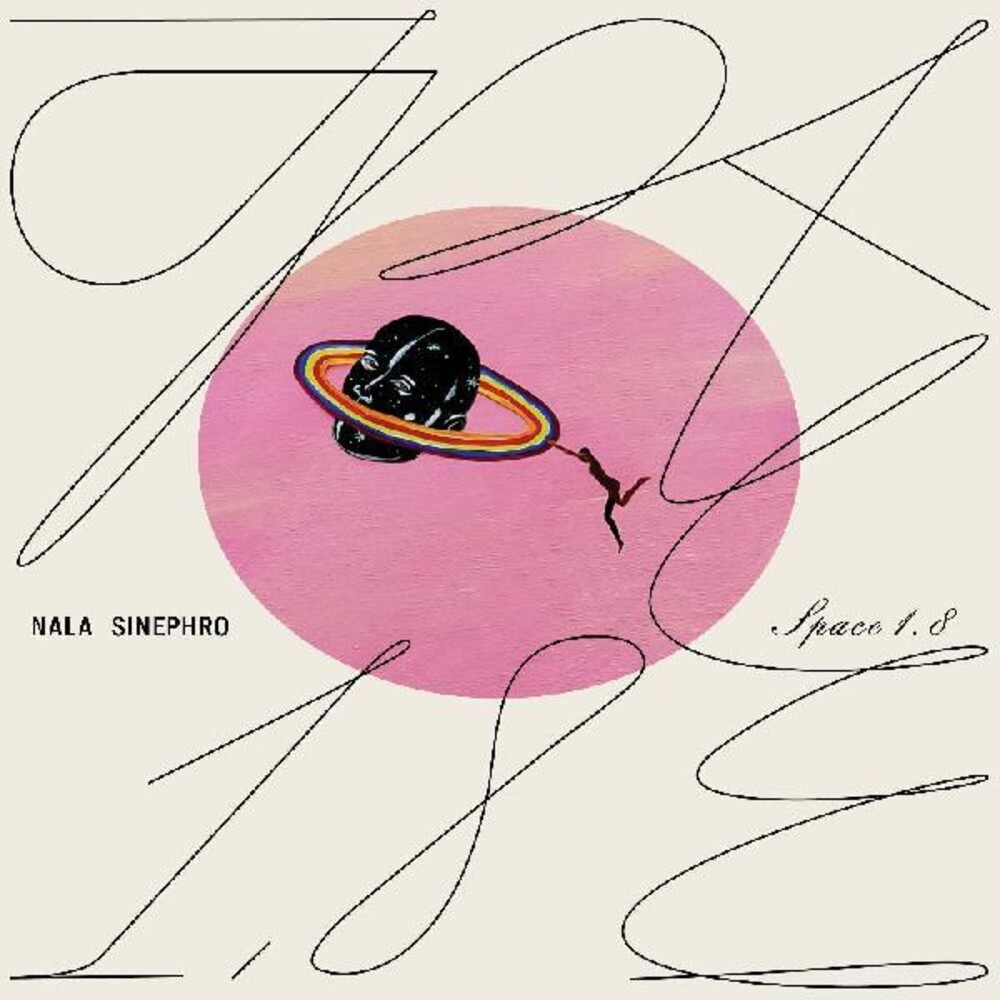 The word "prodigy" has been tossed around flippantly throughout modern history, but you would be hard-pressed to find a more applicable current artist than Nala Sinephro. Recording her debut album "Space 1.8" at 22, the UK-based harpist exploded onto the scene with her cosmic ambient jazz that is easily comparable to works of Alice Coltrane and Jon Hassell. Delicate and introspective, the album weaves in and out of dreamlike spaces guiding the listener somewhere deep into a calm, far-away universe - yet somehow still somewhere deep within self. Each moment in this album feels so profoundly sacred and personal - allowing yourself the time to be still and listen will provide a truly unreplicable journey. An absolute must-listen for fans of Pharoah Sanders & Floating Points collaborative album "Promises". - Corbin


Flowered Knife Shadows by exael

exael's wildly contrasty album "Flowered Knife Shadows" was constructed entirely on a laptop on the verge of death. The Berlin-via-Kansas pipeline of weirdo outsider ambient is taken to an extreme on this release. Hyper clubby techno drums sit atop gorgeous organic atmospheres to create such a fun and unique listening experience. Back and forth between songs that would obliterate any underground tunnel parties to tracks perfectly suitable for a rainy day relaxing around the house. If you'd like to know what the future sounds like, look no further. - Corbin

In A Landscape by Sa Pa

Utilizing otherworldy field recordings, mysterious producer Sa Pa's album "In A Landscape" exists somewhere outside of time and space. Like the soundtrack to a strange dream from another planet, this record drifts in and out of textural ambient bliss and subtle yet driving dubby pieces that feel submerged under a layer of dense fog. A refreshing take on the sounds left off by Basic Channel's Chain Reaction label. If drifting away from reality for an hour sounds nice, this is the perfect companion. - Corbin
MUNA deserves the world, and their new, self-titled album deserves your attention! It's their third album to date, and their first for Phoebe Bridgers' Saddest Factory label. It's only been out for a week, but I can tell that it'll be one of my albums of the summer. It'll make you dance ("What I Want"), it'll make you sing ("Silk Chiffon"), it'll make you cry ("Loose Garment"). Great production and highly recommended if you're feeling nostalgic for '90s/early '00s pop (but make it gay). Standout lyric: "You're gonna say that I'm on a high horse / I think that my horse is regular-sized / did you ever think maybe you were on a pony / going in circles on a carousel ride" (from "Anything But Me") - Allie

PREVIOUS

Various Artists - Follow The Sun


This is a fantastic view into a parallel world of the 70's from Australia! These are bands that I've never heard of before. All of these little folk rock gems were blasting on the radio down under while we were listening to the smooth and not so smooth sounds of LA . However think more Tim Buckley than the Eagles. A nice refreshing listen to satisfy your 70's folk rock needs- Bill




Guided By Voices - August By Cake


This is THE best GBV in a while! Im a huge fan and have liked all the other post break-up albums, however this to me is truly the best of that lot. This is Pollards Wings At The Speed Of Sound album in that he let each band member write two songs each. However there's no "Cook Of The House" (Lindas song! ugh!) here. My personal faves of the other writers would be Bobby Bare Jr's two songs. If you are already a big fan like me you already have this. If you havent bought anything since Under The Bushes, welcome back! Best song: "When We All Hold Hands At The End Of The World"- Bill


Drab Majesty - The Demonstration


The new Drab Majesty is so good! If not familiar, imagine the 80's, however this is a parallel world. The kind of dark synth pop that did not have hits but had a cult following. Drab Majesty is pretty much that. Drab Majesty is visiting from space....goth space! - Bill Jeffery



The Felice Brothers - Life In The Dark


After years of home recording in chicken coops and busking in New York City subways, the Felice Brothers have finally found a way to incorporate their rowdy live performances in their fourth studio album, Life in the Dark. Opening with a rollicking accordion and witty rhyme scheme about addiction to Corporate America, the album is chock full of surprising insight and anxiety about a changing culture, until it closes with a chorus of spiritual yearning. "Triumph '73", an ode to a motorcycle, is a romance set in a small-town, "Plunder" is an upbeat sing-along that expresses wariness of technology and greed, and "Diamond Bell" is a ballad about a rebel woman terrorizing the west. There's songs to dance to - like "Dancing on the Wing" and the foot-stomping instrumental "Sally!" And songs to cry to - like "Life in the Dark," a sorrowful folk song drawing from traditionals and "Sell the House," a troubling tale of a family down on their luck. Effortlessly intertwining Americana with classic rock, the Felice Brothers intuitively celebrate the simplicities of life, while offering a fresh view on what it means to be American. -Alicia




Embrace The Serpent


"Embrace of the Serpent", director Ciro Guerra's follow up to 2009's "The Wind Journeys", is a further exploration into the forgotten regions and people of Colombia. The story takes place in the remote Amazonian jungle of Colombia and follows a shaman as he helps 2 westerners (40 years apart) find a mythical psychedelic plant. It's like "Apocalypse Now", but instead of Viet-Cong occupied territory, we are floating down the Amazon in a canoe. Grab hold of the serpent and enjoy the trip... -Nico, July 2016




Modern English - Mesh and Lace


Re-issue of the year for me! This is a post punk classic! Ill admit it took me a while to listen to it in the 80's as i thought they were only about "Ill Melt With You" there only US hit. I lumped them in there with "Don't You Want Me?"! I couldn't have been more wrong! originally out in 1981 , Mesh and Lace has a strong Joy Division influence . Its on par with Bauhaus and Birthday Party. Yes its that good! pure goth heaven! plus extra tracks! - Bill Jeffery





Modern English - After The Snow


After The Snow is the Modern English album that most people are familiar with. most goth purists (what ever that means) definitely think this album is the weaker sister of Mesh And Lace.Maybe that,s the case but this is still great post-punk music with a  pop twist! and "Ill Melt With You" is undeniably great !If you say you don't like that song you are fibbing! this includes cool extra tracks





Zun - Burial Sunrise


An amazing Summertime album from the Godfather of Desert Rock.  Gary Arce was in a band called Yawning Man with Alfredo Hernandez and Mario Lalli (who later became members of Kyuss and Fatso Jetson respectively).  Supposedly  the progenitors of the legendary "Generator parties" in the late 80s/early 90s Coachella Valley, California desert, Yawning Man heavily influenced the core trio of musicians (John Garcia, Josh Homme, Brant Bjork) who would eventually join Hernandez to become Sons Of Kyuss, later shortened, of course, to Kyuss. 
On Burial Sunrise , Arce plays all the guitars (including bass and lap steel) with vocal duties being handled by Kyuss' John Garcia (in his desert crooner mode) and most enjoyably by Sera Timms (Ides Of Gemini).  The breezy guitars awash in flange-y reverb and paired with aqueous meandering bass-lines and dreamy vocal melodies will drag you out of your Texas heat stroke and cool the air around you by several degrees.  On this their debut, Zun creates a mellow trip conducive to lounging in the evening breeze while the cement around you pops and cracks; releasing its energy stored from the heat of the day.

 

Hiatus Kaiyote - Choose Your Weapon


Sounds like: BadBadNotGood, The Internet, Unknown Mortal Orchestra, Erkyah Badu, Flying Lotus, Robert Glasper

This album is a soulful, funky journey into space and sound. From start to finish it has a cohesive flow, with each song moving fluidly into another. Nai Palm, the lead singer sings of creatures, animals, fire, and dreamscapes, reminiscent of a shaman, symbolically telling a different tale with each track. These are some soulful, otherworldly jams with complex and elevated song structures, which is really impressive and innovative from the Melbourne based band. Electronic and futuristic but natural, humanistic, and classic, peaceful, yet chaotic; the album is full of beautiful juxtapositions. You won't have to worry about each song sounding like the last or the album dragging on; each track has its own exciting and interesting story, like as if they were siblings. I am excited to see the future of Neo-soul /Jazz going into such a new direction. Mystical and magical, this album takes the genre to another dimension.
 
Favorite tracks: Borderline With My Atoms, Fingerprints, By Fire - Teddy
 

Carl Sagan's Skate Shoes - Carl Sagan's Skate Shoes


This relatively new Austin-3 piece has been making waves as part of the current wave of innovative, heavy punk coming out of central Texas, along with Borzoi, XETAS, Super Thief, and New China. Drawing from a 90s/alternative American rock influence, CSSS blends everything you like about Reagan-era noise rock together while adding a unique take + sound of their own. RIYL: Shellac, Mudhoney, Nirvana, METZ, Cows - Kana

Kleenex/LiLiPUT - LiLiPUT


2016 took Bowie, Prince, and Guy Clark, but it also shook the underground by taking Marlene Marder, leader of the cult icon, post-punk all-female band Kleenex. There is a reason Kleenex (they changed their name after a threatened lawsuit by Kimberly-Clark) tops the lists of some of the most famous musicians of our time- their carefree, whirlwind creativity and sense of adventure met the landscape of 1970s/1980s post-punk brilliantly. An ESSENTIAL listen for anyone who supports women in music. RIYL: Institute, NOTS, Wall, Raincoats, Shopping - Kana
  
Cardinals Folly - Holocaust of Ecstasy & Freedom


"Death to nu-metal!" indeed. This statement from the liner notes of the latest Shadow Kingdom release from Cardinals Folly. This 3rd release finds them continuing down the hallowed doom cult trail. Doom metal at its finest, sounding straight out of the 70's with slight comparison to Electric Wizard - Bill
  
Lucifer's Hammer - Beyond The Omens


Listening to Lucifers Hammer takes me back to 1984! Yes its THAT good! Shadow Kindgom does it again. This time its from Chile . Great contemporary metal that sounds like Maiden. Very classy heavy metal! - Bill
Weird Light - Doomicvs Vobiscvm


Posthumous release from the awesome Shadow Kingdom label from French Doom cult Weird Light! The band only made one record and 2007's Doomicvs Vobiscvm is it! (with some un-released tracks included). It sounds further back in time than 2007 to me like maybe during the Black Plague days! This is great doom metal! i mean come on! they have a track on here called "CogMagog (Under The Trumpets Of Doom) Sabbath meets Candlemass. - Bill
Robert Pollard - Of Course You Are


Robert Pollard definitely does not believe in "less says more"! Thats fine with me if he keeps putting out great
songs like this. Of Course You Are on Fire Records sees Pollard bring in strings and horns, and it works really well! Bring back Baroque rock Bob! Every track on here a golden pop nugget worthy of the GBV cannon. - Bill
ILian - Love Me Crazy (Anthology Records)


Another great lost treasure from Anthology records! Originally put out on one of the many "tax write off" labels from the 70's. This one out in 1977, captures California breezy pop of the times. However this ain't no Eagles, "groovy" instrumentals intertwined with outsider folk rock, this feels like a misplaced classic. - Bill
Trad Gras Och Stenar - (3CD or 6LP box) Anthology Records


Wow what a great release this is! three live performances from the Swedish band called Trad Gras Och Stenar ("Trees , Grass,and Stones) all three are from the early 70's one disc never before released. These guys are not a jam band or a prog band , its more what you would call " collective-core" they were doing the "live off the land vibe" playing free shows at various get together's in Sweden. All three have a great mello guitar vibe of just going-along-feelin-just-fine music. very little vocals . just cool hippy guitar jamming (but NOT in a Phish kind of way) also on vinyl. great stuff! - Bill
Unbelievable is Believable Here

Don't let the lack of burnt orange fool you. If you sacrifice your bracket every spring by picking the Horns to advance too far, this is the doc for you. The story of Shaka Smart's VCU Rams and the least predicted tournament run in recorded history. They did not win it all, but by advancing to the Final Four in Houston they shocked the world of college basketball. This year, Coach Smart's Texas squad has put a scare into its Big 12 rivals & drawn comparisons to Lee Perry's backing band by toppling national powers like North Carolina. Will the home team catch fire in March? This DVD will nurture your delusions. - Patrick
DIIV - Is The Is Are


This is DIIV's sophomore release and stars the creative Zachary Cole Smith (Beach Fossils, Soft Black,& Darwin Deez).  This double album (17 songs) is a unique blend of indie rock/dream pop/shoegazing/psych/post-punk..etc...  I love the blend of guitar and Smith's vocals .  Elliott Smith and Royal Trux are cited at Smith's influences for the album, but I'm not saying this album sounds like them, just throwing it out there.  If you like the Beach Fossils, Wild Nothing, Beach House, Real Estate feel, check this out!  Also, check out DIIV's first album, "Oshin". - Michelle
Prins Thomas-Principe Del Norte


One of Lindstrøm's pals/collabs and part of a bevy of Norweigian DJs/Producers/experimenters to break loose from the Northern Hemispheres in the recent past (see also Todd Terje, Röyksopp, Bjørn Torske, Lasse Marhaug), Prins Thomas moves a little further afield from his previous work with new album Principe Del Norte.  This new effort keeps you moving but not with 120 bpm madness thumping in your brain.  Tracks A1 through D are somewhat ambient (without being too wallpaper-y) and soundtrack-ish enough to keep your attention.  Relatively percussion-free but sequencer-heavy it mines early Tangerine Dream/Klaus Schulze/Moebius & Plank territory to great effect.  Tracks E through H are closer to his usual fare but still much more subtle and refined than previous works.  Airy yet substantial?  Modern yet timeless?  Yeah... something like that. - Corby
Various - This Record Belongs To ______


For the past 6 months my daughter has demonstrated limitless enthusiasm for the songs from Frozen. I've had it with Olaf it, and my Menzel health demands I find something Elsa.

This is a terrific comp for kids!

Woody Guthrie's "Dance Around" follows the extended funk/psych of the
Pointer Sisters "Pinball Number Count"

Bobby Bare Jr. accompanies his dad on "Daddy What If"

Nina Simone and Kermit the Frog sing about rainbows.

The highlight for me is the collaboration between Carole King & Maurice Sendak
"One Was Johnny." Playful word economy & a warm vocal from King make "Johnny" the most elegant counting song I've ever heard. -Patrick
The Raincoats – The Raincoats (WE 1)
RIYL: Kleenex/LiliPUT, Gang of Four, Television Personalities, The Slits, Beat Happening


"The Raincoats offered a completely different way of doing things, as did X-Ray Spex, and all the books about punk have failed to realize that these women were involved for no other reason other than they were good and original." – Johnny Rotten

Punk bands were formed like crazy in the wake of the new wave of the Sex Pistols crashed, but this one was special. Unlike punkers before them, the Raincoats were unafraid of experimenting with instrumentation and song structure, using sounds from violin and a rotating selection of instruments they would find second-hand. Drawing from world and freejazz as influences and as a political statement against blues-based rock, which they considered to be a part of culture appropriation and genderizing in music, they created a sound that was uniquely their own and has yet to be replicated, but has influenced countless musicians. When you hear words like "jangly" "angular" and "ramshackle" used to describe punk, you should know these were some of the ladies who pioneered that sound. - Kana
Sacred Few - Beyond The Iron Walls (Shadow Kingdom)


Another lost 80's metal classic from the Shadow Kingdom label! Cleveland Ohio's Sacred Few formed in 1977 and made one one album. They broke up soon after. This has a very "local band" feel but that to me is a good thing! If you like your early Judas Priest sound, this band is for you! very 1983 hard rock with powerful female vocals...and fantasy lyrics! this CD is awesome! - Bill Jeffery
A Salute To The Thin White Duke: The Songs Of David Bowie   (Cleopatra Records)


You never know with tribute albums. Sometimes they can be very "meh", but A Salute To The Thin White Duke is a pleasure all the way through. I originally was excited because one of my favorite local Austin bands, Heartless Bastards, are on this with their very cool version of "Jean Genie". However after listening to the Muffs awesome version of "Changes" and the sweet "shoe-gazy" version of "Rebel Rebel" by the KVB,I was hooked! Not a bad version on here! For Bowie freaks like me this another great way to hear what a genius songwriter he is. - Bill Jeffery
Witness for the Prosecution

This is truly one of the best Billy Wilder films with one of the greatest casts ever assembled. Charles Laughton, Marlene Dietrich and Tyrone Powers are absolute perfection in this courtroom drama based on an Agatha Christie short story that influenced many films that came after it. This is being released for the first time on bluray by Kino Video. Absolutely essential. - Tracy
The Phantom of the Paradise

Brian De Palma's 1974 cult classic is getting the deluxe Scream Factory treatment on 8/5. What can you say about this glam rock, acid-trip version of Phantom of the Opera that hasn't already been said? It's got everything: a mixture of horror, comedy, rock n roll, unrequited love and fantasy makes this an extremely anticipated release. This one is LOADED with extras, tons of new interviews and commentary so don't feel guilty about upgrading that dvd copy! - Tracy
The Chills - Silver Bullets (Fire Records)


The new Chills album is a cause for celebration for well..Chills fans who never thought there would be another one after 1996 as well as fans of the great 80's and early 90's Flying Nun sound.The Chills were one of the "4" of the infamous Dunedin Double (recently re-issued for Record Store Day) that started it all! As a huge fan of the Chills dark jangly pop I'm very pleased that 1996's Sunburnt is NOT the last Chills album. Silver Bullets is comparable to their masterpiece, Submarine Bells! Good all the way through! A "must have" for all pop music fans!  -Bill Jeffery