Our Picks - DVD/FILM
Go To - MUSIC
Unbelievable is Believable Here

Don't let the lack of burnt orange fool you. If you sacrifice your bracket every spring by picking the Horns to advance too far, this is the doc for you. The story of Shaka Smart's VCU Rams and the least predicted tournament run in recorded history. They did not win it all, but by advancing to the Final Four in Houston they shocked the world of college basketball. This year, Coach Smart's Texas squad has put a scare into its Big 12 rivals & drawn comparisons to Lee Perry's backing band by toppling national powers like North Carolina. Will the home team catch fire in March? This DVD will nurture your delusions. - Patrick
Witness for the Prosecution

This is truly one of the best Billy Wilder films with one of the greatest casts ever assembled. Charles Laughton, Marlene Dietrich and Tyrone Powers are absolute perfection in this courtroom drama based on an Agatha Christie short story that influenced many films that came after it. This is being released for the first time on bluray by Kino Video. Absolutely essential. - Tracy
The Phantom of the Paradise

Brian De Palma's 1974 cult classic is getting the deluxe Scream Factory treatment on 8/5. What can you say about this glam rock, acid-trip version of Phantom of the Opera that hasn't already been said? It's got everything: a mixture of horror, comedy, rock n roll, unrequited love and fantasy makes this an extremely anticipated release. This one is LOADED with extras, tons of new interviews and commentary so don't feel guilty about upgrading that dvd copy! - Tracy
12 O'Clock Boys

At first glance you may think that a documentary about a gang of dirt bike/ATV riders in Baltimore might not be that intriguing. You would be wrong. The main focus is a young boy named Pug, an extremely charismatic 12 year old, who desperately wants to be a part of the 12 O'Clock Boys but has to admire from afar due to his age and lacking skills. It's an interesting look at a city that's plagued with poverty and crime and a group of people who have decided to put there focus and energy into something a tad unconventional. - Tracy
Children's Hour (8/12)

Putting Shirley MacClaine and Audrey Hepburn together in a film just guarantees a masterpiece. They play headmistresses at a school for girls who become victims of slander and rumors from a vindictive little girl. Extremely controversial at the time of its release, this film is about the power of a lie and the damaging repercussions it can bring as well as how an unforgiving society can cause irreversible harm. Super excited to be able to add this to my collection. Out through Kino Lorber on 8/12. - Tracy
Ja'mie Private School Girl (8/5)

Those familiar with the amazing Summer Heights High need no introduction to Ja'mie. She was always my favorite character and I was beyond excited to see she was getting her own show on HBO. Lemme tell you, it did not disappoint. Created by and starring Chris Lilley, this is a hilarious and ridiculous satire on high school girls that you will watch over and over. Jonah, you're next! - Tracy
Hateship Loveship (8/12)

Kristin Wiig in a dramatic role?? Yes. Absolutely. Sign me up. She gives such a brilliant and subtle performance in her role as Johanna, the caretaker/housekeeper for a wealthy family, that you'll be begging to see her in more dramatic indie films like this one. The star studded supporting cast is equally amazing and features the talents of Guy Pearce, Jennifer Jason Leigh, Nick Nolte & Hailee Steinfeld. This film did not have a wide theatrical release but it most definitely deserves to be seen so now is your chance! - Tracy
Tie Me Up! Tie Me Down! (8/19)

So very happy that there will now be some Almodovar added to the prestigious Criterion catalog. While I'm a big fan of his dramatic films (Talk to Her, Volver) I have to say that dark comedy is his sweet spot and this film in particular is him at his best. It stars Antonio Banderas (a frequent Almodovar collaborator) who has just been released from an asylum and decides to kidnap the object of his desire (Victoria Abril, playing a porn star) and make her fall in love with him. Sounds wacky, right? This release is chock-full of extras that I can't wait to dive into. - Tracy
JOE

This was one of the best things I saw at the SXSW Film Fest this year. Nicholas Cage gives one of his best performances (ever?) as well as Tye Sheridan who you might remember as the main boy in Mud (which this movie kinda sorta reminds me of). Directed by David Gordon Green, this film takes place in a blue collar southern town where things are dying, where people survive off liquor and cigarettes, where those who are supposed to love us drive knives into our backs. The most surprising/amazing bit of trivia about this film is the character Wade (aka G-Daawg) played by Gary Poulter who was actually homeless and living on the streets of Austin when he was discovered for this role. His performance is authentic, heartbreaking and truly something to be seen. - Tracy
ALL THAT HEAVEN ALLOWS (Criterion Blu-Ray)

All hail Douglas Sirk, master of the melodrama. Jane Wyman & Rock Hudson are paired up once again (the first time being the excellent Magnificent Obsession) for this social critique of the conformity obsessed 1950s. The cinematography in this film is incredibly lush & crisp, very excited to see the new 2k digital restoration courtesy of Criterion Collection. This film heavily influenced the style of the Julianne Moore movie "Far From Heaven" which is said to be an homage to Douglas Sirk. This is essential viewing! - Tracy
NOSFERATU

This is Werner Herzog's incredibly haunting and expressionistic tribute to F.W. Murnau, who directed the first Nosferatu in 1922. This film unfolds at a dreamlike pace and is truly unforgettable in style and mood. There are two versions of this film, one in English and the other in German, that are both included in this bluray. I gotta say Klaus Kinski is undeniably one of the creepiest vampires to ever grace the silver screen and I've got to add this to my collection ASAP.
SLEEPAWAY CAMP

One of my absolute favorite horror films of all time available on bluray for the first time! If you're not familiar with this film (and the insanely unforgettable ending hasn't been ruined for you) you just gotta pick up this Scream Factory version. This is the uncut version which was previously only released on vhs plus it features a new 2K scan of the original camera negative and loads of new commentary. This is a classic!
ACE IN THE HOLE

This film was made in 1951 but seems even more relevant today than it did then. This is one of Billy Wilder's darker films and one my personal favorites. Kirk Douglas plays a down on his luck newspaper reporter who desperately wants to be on top again. When a man becomes trapped in a mine in a small New Mexico town he sees his opportunity. He does whatever he can to delay the rescue so that he will be able to milk the story for all it's worth and cause a media frenzy. This film really hits home with the truths about how reality is manipulated by the media to serve a personal and political agenda.
Thanks to Criterion this is now available on bluray with tons of extras like an interview with Kirk Douglas from 1984 and a 1980 documentary on Billy Wilder. I can't wait to dig in!
EVILSPEAK

Yay for Scream Factory! They've been killing it with their releases lately and this one is no exception. Clint Howard conjuring up some black magic on his computer to seek revenge on his bullying classmates? Yes, please. I hear the new 1080p High Definition transfer is excellent so go ahead and upgrade your VHS copy today!
ZERO CHARISMA

I saw this at Cinema East last year and loved it!! Sam Eidson is absolutely brilliant as the domineering Game Master whose life starts to unravel when the more suave (think less nerdy nerd and more hipster nerd) Miles shows up to join his game. Super funny and filled with fantastic performances, this was definitely one of my favorites from 2013. And hey, it was filmed right here in Austin, TX! Don't skip it!
MS. 45

Once again Drafthouse Films comes out swinging with another amazing release. If you haven't seen Ms. 45 I suggest you remedy that with picking up this unrated/uncut version being released on bluray for the first time. This is a classic revenge thriller featuring a silent but powerful performance by Zoe Lund. After being attacked & traumatized twice in one day she decides to avenge her attacks on any man who crosses her path. This is one of the best exploitation films around so don't miss out!
CHIPMUNK ADVENTURE

One of my favorites when I was a kid! This has been out of print for many many years and is finally being re-released on dvd and released on bluray for the first time. If you remember this movie from childhood you should scoop this one up for the nostalgia but if you've got youngins who might not have seen it then this is a must.
KING OF COMEDY: 30TH ANNIVERSARY (Blu-Ray)

This is an extremely underrated Scorsese movie being released on bluray for the first time. Robert De Niro plays the delusional Rupert Pupkin, a man so desperate for success as a stand up comedian that he will go to extreme lengths (and commit multiple felonies) to make his dream a reality. This is hands down my favorite De Niro performance and is something that I get the urge to watch multiple times a year. Jerry Lewis and Sandra Bernhard are excellent as well. You don't really find too many movies that balance creepy with hilarious as well as this one so pick it up!
BLUE IS THE WARMEST COLOR (Criterion)

This movie received a lot of attention last year but perhaps not for the reasons that it should have. Yes, there are quite a few graphic sex scenes. Let's move on. The movie focuses on the life and first love of Adele (played by Adele Excharpoulos and was one of the most brilliant performances I witnessed last year). This film was emotional, honest, gut-wrenching, beautiful, realistic and about 100 other things that makes watching movies such an amazing experience at times. Criterion has already announced plans to re-release this film at a later date loaded with extras but if you haven't seen it yet I say don't wait any longer.
ALL IS LOST

This film was so unexpectedly amazing. It has just about zero dialogue but I was on the edge of my seat the entire time watching Robert Redford trying to overcome the ridiculous amount of obstacles that came his way. I was rooting for him more intensely than any another character in a movie that I can remember. It's highway robbery that the man didn't receive an Oscar nod for this performance. Get ready to press play and feel your pulse race!
SUNRISE

This is a wonderful silent film from 1927 that is finally available on Blu Ray. It has influenced sooo many films that came after it and rightly so. It's all about betrayal, redemption and true love conquering self. The actors are so amazing and expressive that there is barely a need for title cards. It is beautifully directed and honestly deserves all of the praise it has been given. They don't get much better than this, folks.
REWIND THIS

I'm in love with this documentary. With an amazing blend of historical information and personal passion, this doc explores the technological, social and cultural aspects of VHS. It has tons of clips of amazing shot-on-video cult films as well as interviews with fervent collectors, movie makers, box artists, etc (many of which are from right here in Austin, TX!). Their love for VHS is infectious and will leave you wanting to start your own collection ASAP!
SHORT TERM 12

I'd been wanting to watch this ever since it premiered at SXSW and received so much well deserved buzz. It's a story about a youth foster care facility and one staff member in particular (Brie Larson) who is not very far removed from the kids she cares for. It's touching, warm and amusing without being sentimental or preachy. Brie gives a wonderful performance as does Kaitlyn Dever who plays a new kid who moves in and starts to unravel Brie's world when she begins to see so much of herself in the troubled teen. This film very much deserves a viewing.
20 FEET FROM STARDOM

This is a great look into the importance of backup singers in rock and roll and R&B. It gives a lot of attention to Darlene Love who frequently collaborated with Phil Spector in the 60's, Merry Clayton who is probably most known for singing on "Gimme Shelter" by the Rolling Stones and some of the new rising stars in the game today. It definitely tries to answer the obvious question of why did they not make it big while other less talented singers did. I found it extremely informative. Did you know Luther Vandross sang backup vocals on David Bowie's "Young Americans"? This doc is chock full of little musical tidbits like that one so check it out!
MOTHER OF GEORGE

I very much enjoyed this hidden gem of a movie. It's about a newly married traditional couple from Nigeria who very much want to conceive a child. However, when this proves to be more difficult than they imagined a decision is made that could potentially destroy the family before it starts. Very Shakespearean. The acting is superb and the cinematography is absolutely gorgeous. It's a beautiful and heartbreaking film that is most definitely worth a look.
INVESTIGATION OF A CITIZEN ABOVE SUSPICION (Criterion)

This is an Italian film from 1970 that I just can't get enough of. The story revolves around a powerful police inspector and the terrible crime he commits. His position of power leaves him virtually innocent in the eyes of his contemporaries, even though he left a trail of clues and seems determined to profess his guilt. He almost seems fed up with the amount of power he holds and wants to expose the corruption that exists within the police department but also seems to enjoy the cat & mouse game that he has created. This film won the Oscar for Best Foreign Film and it's easy to see why. I've never seen any film like this and I will definitely watch it again (and again).
SPECTACULAR NOW

While it's true that this movie isn't really breaking any new ground I thought that it was honest, heartfelt and most certainly deserves a viewing. It touches on high school romance, sex, alcoholism, parental abandonment etc. The acting is stellar, which is no small feat given the emotional sensitivity and delicate nature of the story. The tone of the film is very reminiscent of the Breakfast Club and even last year's Perks of Being a Wallflower. .
WITCHBOARD

So excited Scream Factory is releasing this on bluray. This is an 80's horror film that is not to be overlooked. What's not to love about Tawny Kitaen being terrorized by a spirit that she invoked from her Ouija board? Nothing, that's what. If you like supernatural horror or stuff that deals with the occult definitely check this out. Kathleen Wilhoite's portrayal of a medium who tries to intervene is a personal favorite. Suuuuper highly recommended!
ACT OF KILLING

Believe the hype. This is truly one of the most incredible documentaries I have ever seen. Joshua Oppenheimer & crew interview and expose several of the men behind the mass killings that took place in Indonesia between 1965-66 after an attempted coup. These men are extremely forthcoming with information about the killings and are even boastful about them. They are even able to get the men to film re-enactments which is incredibly unnerving and disturbing yet you can't look away. The detachment that they feel about the crimes they committed (which are not considered crimes in their country) is unlike anything I have ever seen in a film. Buy it, watch it, tell your friends. This movie is unforgettable.
IN A WORLD

Lake Bell wrote, directed and stars in this film about a woman trying to break into the fiercely competitive and male dominated voice over industry for doing movie trailers. This movie was charming, unique and funny. I loved the way it takes a familiar subject (behind the scenes in Hollywood - people working at the ground level looking for that big break) and makes it feel fresh and new, even while it builds upon standard romantic comedy conventions. I was pretty unfamiliar with Lake Bell prior to this film but now I definitely want to see more. The supporting cast (feat. Rob Corrdry & Ken Marino) are equally great. Definitely worth checking out.
You gotta love a good heist movie and this is one of the best. It's gritty, suspenseful and influenced so many films that came after it (Kubrick's "The Killing" comes to mind). Released in 1955, Rififi turned out to be a smash hit but also very controversial. The film was banned in Mexico when several robberies seemed to imitate the process involved in the film. The heist scene is one of my favorites and no matter how many times I see it I can't help but stay glued to the edge of my seat. Finally available on bluray, thanks Criterion!
THE HUNT

Wow. This was an extremely difficult film to sit through but I'm so glad I did. Mads Mikkelson plays a recently divorced kindergarten teacher in a very small Danish community. One day the daughter of his best friend tells an innocent lie and his life is completely turned upside down. Self-deception and mass psychology have been taken up in films, but the result is rarely as chilling as this nerve-shattering story that is realistic and unpredictable. It's heartbreaking to know that stories like this take place all the time and the repercussions can last a lifetime. Mads Mikkelson is perfection in this and the rest of the cast is equally fantastic. Super highly recommended.
This is one of the better films that I saw this year. An extremely accurate portrayal of a woman in her late 20's dealing with relationships (friend & romantic), jobs, money etc. My only complaint is the 86 minute running time. Frances (Greta Gerwig) is such a likeable and interesting character that I wish we could've hung out more. The film is mix of Lena Dunham's "Girls" with a little Whit Stillman and a lot of Woody Allen, including the use of black and white filming. Check it out!
This is the latest from the always amazing director, Johnnie To. There is so much to like about Drug War. It's filled with arresting performances, excellent cinematography, blistering gunplay, and thrilling action pieces. It's gripping from the opening shot all the way to the doozy of an ending. If a movie described as the "The Wire" meets "French Connection" sounds intriguing to you then I suggest you pick this one up.
BLACK DEVIL DOLL FROM HELL (1984)

Oh how lucky we are that this MASTERPIECE is finally available for repeating viewings. Let me give you a brief summary: A God fearing Christian woman, Helen, wanders into a strange antique store and is drawn to a Rick James looking ventriloquist doll that supposedly has the ability to make a person's innermost desires come true. I won't tell you what this is but believe me when I tell you it's bonkers. This movie is worth the price tag alone but you also get the equally amazing "Tales From the Quadead Zone"! Yay! This is a must have for your weird cinema collection. Enjoy, weirdo!
THE IMPOSTER

I saw this movie in the theater almost 4 months ago and I still can't quite wrap my head around the fact that this actually happened. A 13 year old boy named Nicholas from San Antonio disappears one day without a trace only to be miraculously found 3 1/2 years later in Spain(!). The family is overjoyed and brings the now 16 year old Nicholas back home to readjust to his old life. Unfortunately there is one small problem...the boy is not Nicholas. Why would someone pretend to be Nicholas? Did the family know the whole time? What happened to the real Nicholas? This is seriously one crazy story that you have to see to believe. If you're a fan of 48 Hour Mystery and the like then this is right up your alley!
KILLER JOE

I skipped Killer Joe in the theater thinking that it would be a run of the mill hitman story and probably wouldn't bring anything new to the table. I WAS WRONG. The second this movie was over I was ready to hit "play" and start it all over again. This southern fried noir was dark, violent, funny and Matthew McConaughey is brilliant as a crooked Texas detective. With many memorable scenes and slick, smooth dialogue this movie is sure to be the next cult classic. Disclaimer: You will never be able to look at fried chicken the same way again.
STORY OF FILM

This is essential viewing for the film buff in the family. This 15 hour collection (each disc spans a decade) begins in the silent era and takes us all the way into our digital 3D multi-plex current state. With over 1000 film clips and interviews you're bound to rediscover old classics as well as be introduced to a plethora of new ones.
It is difficult to find the words to describe the mysterious enchantment of this film. Watching it almost felt like dreaming at times. So much depends on the performance of young Quvenzhane Wallis, a child who is not a trained actress- and yet she more than holds her own compared to seasoned actors. If she doesn't win the Best Actress Oscar then no one should. This movie has stayed in my thoughts since seeing it in the theater and I can't wait to take my copy home and revisit the Bathtub.
This is the action movie to end all action movies. An elite squad of 20 policemen have just gotten the go ahead to infiltrate a 30-story highrise run by a gang/drug lord. Needless to say, they won't just get to take the elevator to the top. I wasn't sure what to expect but was pleasantly surprised to find this film is a non-stop barrage of fisticuffs, shoot-outs, and explosions. The pacing is dynamic and the tension escalates throughout. This is definitely a must see for any action/martial arts fan.
When watching this documentary there were times when it almost felt like I was watching a car crash and couldn't look away. David Siegal owned the most successful time-share business in the world. His trophy wife, Jacqueline, was busy helping to design their 90,000 sq. ft. dream house modeled after Versailles. Then 2008 happened. The bottom fell out of the real estate biz and they were left struggling to cope with losing a huge chunk of their fortune and facing new unspeakable challenges (ex. turning the lights off when they leave a room to keep the bills low). This is truly a rags-to-riches-to-rags story and while their family isn't entirely unsympathetic you can't help but shake your head at the absurdity of their former selves. This is a must see!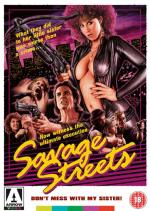 Savage Streets (1984)

Have you ever said to yourself "I would love to see a movie where Linda Blair wears a skin tight jumpsuit and wields a crossbow while administering vigilante justice"? If you answered yes then this is the movie for you! Finally back in print, "Savage Streets" remains a classic 80's/revenge flick that will most definitely keep you entertained for many repeated viewings.
Get A LIfe: Complete Series

Finally! America's Most Lovable Psycho is on DVD! See one of the most demented and hilarious sitcoms to ever grace FCC airwaves. Starring Chris Elliott (Eagleheart / Letterman) as Chris Peterson--a naive, yet completely deranged, 30 year-old paperboy who lives at home with his parents. Co-created by Chris Elliott and David Mirkin (Seasons 5-6 of The Simpsons, anyone?) with episodes written by such folks as Bob Odenkirk (Mr. Show / Breaking Bad) and Charlie Kaufman (Being John Malkovich)--need we say more?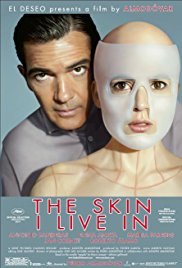 Skin I Live In (2011)

This was one of my favorite films released last year. Pedro Almodovar rarely disappoints and this film (featuring Antonio Banderas, who starred in many of Almodovar's films early in his career) brings us one of the most unique plots and brilliant twists seen in years. Seriously, once the story starts to unravel you won't be able to look away. No, really, you won't because this movie also has be-a-u-tiful cinematography. I wish I could say more but this is a film that you should go into with ZERO back story. Trust me! - Tracy
Misfits: Series 1 & 2 (Blu-Ray)
Available in the store.

A freak electrical storm hits London and five ASBO twenty-somethings are struck by lightening and… receive super powers. No, not "Heroes." I'm talking about a much, much better show: Misfits. This show is funnier, wittier, and all around more entertaining than the aforementioned show. As season 1 evolves, we learn about the different powers each person has received. It's sharp, funny, and dark; there's bad language, murder, and drugs and alcohol bingeing. The Brits again have given us an awesome show. - Allison
The Order Of Myths

The Order of Myths earned an Independent Spirit Award for Austin-based director Margaret Brown. If you liked Brown's Townes Van Zandt doc Be Here To Love Me, check out this jaw-dropping doc about the oldest Mardi Gras celebration in the U.S.A. The fact that Mobile, AL still hosts segregated Mardi Gras parades & festivities is only the beginning of the story. -PF
The Parking Lot Movie

Some movie titles are misleading (Naked Lunch, Chinatown). Not The Parking Lot Movie. The title couldn't be more accurate. It's about a parking lot in Virginia & its current and former attendants. That's it. And it's the best doc I've seen this year. If you can make it through the first 10 minutes, you will not be able to turn it off. -PF

Bonus: A tremendously satisfying "where-are-they-now" end sequence.