Our Picks
Go To - DVD/FILM
Sacred Few - Beyond The Iron Walls (Shadow Kingdom)


Another lost 80's metal classic from the Shadow Kingdom label! Cleveland Ohio's Sacred Few formed in 1977 and made one one album. They broke up soon after. This has a very "local band" feel but that to me is a good thing! If you like your early Judas Priest sound, this band is for you! very 1983 hard rock with powerful female vocals...and fantasy lyrics! this CD is awesome! - Bill Jeffery
A Salute To The Thin White Duke: The Songs Of David Bowie (Cleopatra Records)


You never know with tribute albums. Sometimes they can be very "meh", but A Salute To The Thin White Duke is a pleasure all the way through. I originally was excited because one of my favorite local Austin bands, Heartless Bastards, are on this with their very cool version of "Jean Genie". However after listening to the Muffs awesome version of "Changes" and the sweet "shoe-gazy" version of "Rebel Rebel" by the KVB,I was hooked! Not a bad version on here! For Bowie freaks like me this another great way to hear what a genius songwriter he is. - Bill Jeffery
The Chills - Silver Bullets (Fire Records)


The new Chills album is a cause for celebration for well..Chills fans who never thought there would be another one after 1996 as well as fans of the great 80's and early 90's Flying Nun sound.The Chills were one of the "4" of the infamous Dunedin Double (recently re-issued for Record Store Day) that started it all! As a huge fan of the Chills dark jangly pop I'm very pleased that 1996's Sunburnt is NOT the last Chills album. Silver Bullets is comparable to their masterpiece, Submarine Bells! Good all the way through! A "must have" for all pop music fans! -Bill Jeffery
Blanck Mass - Dumb Flesh
While his first full length was an album of grandiose soundscapes and sci-fi interludes befitting a modern spooky space opera, this new effort from Fuck Buttons dude Benjamin John Power's Blanck Mass project is the deep, dark electro castle in which the villain from the aforementioned space opera lives. Built with tools from the ZTT toolbox (Art Of Noise/Propaganda) and megaliths cut from the Factory Records quarry (Section 25), the citadel is constructed on the foundations of early to mid-period 4AD/Beggars.(Colourbox/Fields Of Nephilim) And from this bulwark the villain launches his gothic big beat plasma torpedoes straight into your skull. OK so my metaphor kinda broke down at the end there, but you get my drift. - Corby
Tanlines - Highlights
Remember that time The Happy Mondays went to Barbados to record an album but they ended up holding the master tapes for ransom because they were partying way too hard? Well, the new Tanlines album "Highlights" is that album if The Happy Mondays had been called the introspective mondays instead. Nice island sounds mixed with easy electronica beats. For fans of Twin Shadow, Young Majic, Active Child, Lemonade (not only the band, but as much the beverage) Rated 4 out of 5 Atolls! - Pablo
They Very Best - Makes A King
It doesn't matter if your favorite bands are Madonna and Sasha & Digweed or Beth Orton and Massive Attack or Fela Kuti and Fourtet, this album's got somethig for everyone. Throw it on and immediately start dancing. You probably won't stop moving till it's over. Before you know it you've danced half the day away and had a great time! Congratulaitons! - Pablo
High Power - High Power
French Metal! This bad boy came out in 1983 . Its everything you like about 80's metal and more. they do not sing in English! In fact all the info inside is all in French! a truly great cd to ad to your collection if your a true headbanger! - Bill
Shlohmo - Dark Red
Shlohmo is a DJ, producer, dancer, etc. out of Los Angeles. A few years ago he played Fun Fun Fun Fest back when it was fun! I mean during his set, the whole festival was dancing, one dude did a backflip in the crowd, He was just standing dancing moving and said WATCH THIS! BACKFLIP! More kids showed up and started breakdancing! I even ran into an old college buddy who has a kid now, she's shy but was dancing too! Anyway, this album is a bit darker than his last couple. Sounds like an old 70's horror movie film score being remixed in LA during rush hour! BUY IT NOW! - Pablo
Twerps - Range Anxiety
RIYL: Real Estate, Mac DeMarco
Fave Tracks: New Moves, Shoulders


Apparently Twerps was named "Australians best new band" in 2008, but I've never heard of them until their Underlay EP in 2014. Their 2015 release, Range Anxiety, is my favorite album of 2015 so far. It's one for all the seasons. Sometimes you need simple pop songs with warm and fuzzy melodies to get you through a bus ride or for kickin' back, sippin' on an iced tea as Twerps' main vocalist Marty Frawley remarks in "Back to You". Jules McFarlane also contributes to vocals to some of my favorites tunes on the album including "Stranger" and "Shoulders". "Shoulders" is the song that really got me listening to this album again and again - an effortlessly intimate ballad tucked away between brisk rhythms and jangly surf rock riffs. Maybe I'm just a sucker for female vocalists. Everytime I try to listen to a new release, I seem to keep returning to this one. Give it a listen. - Alicia
Bobby Lance - First Peace/Rollin Man


Great re-issue! From 1971 and 1972 these two hidden gems are great white soul classics, like the background music in a bar scene from the Walking Tall movies! If anything give Rollin Man a listen, it's a stronger record in my opinion, although First Peace has King Curtis and The Sweet Sensations as back up singers. Its just that in Rollin Man he grew as a song writer. After both records failed to chart, Bobby stopped making music, what a loss! At least we have this CD! -Bill
Dr. Feelgood - Im A Man/The Best Of The Wilko Johnson Years 74-77


Pure rock-n-roll! Rhino has brought us killer collection of Wilko Johnson era Dr Feelgood. Johnson has a very cool distinctive choppy guitar sound (and back in 74 that was fresh!). Dr Feelgood are pub rock kings! This is a great companion piece to last years excellent Going Back Home,the album Johnson did with Roger Daltrey. Wilko Johnson is a true rock-n-roll survivor, having beat cancer and finally getting much deserved recognition in the States! Check it out! -Bill
Manilla Road - Out Of The Abyss


This slice of metal awesomeness came out in 1988. It kind of slipped thru the cracks, but lucky for us the folks at Shadow Kingdom re-issued it! These guys formed in 1980 and this is their 7th studio LP. I cant believe I missed out on them! Sure I had South Of Heaven and And Justice For All, but I wished I would have known about Out Of The Abyss back then! Oh well, its here now and it's really good! Any true 80's metal fan owes it to themselves to listen to this! -Bill
Moonsicles - Creeper


Great mellow instrumental from Austins own Moonsicles! Only a hundred copies made! Featuring members of Wierd Weeds and Ichi Ni San Shi. Guitar stylings blended with loops, machines,drums,and bass. Good stuff! - Bill
Ritual Howls - Turkish Leather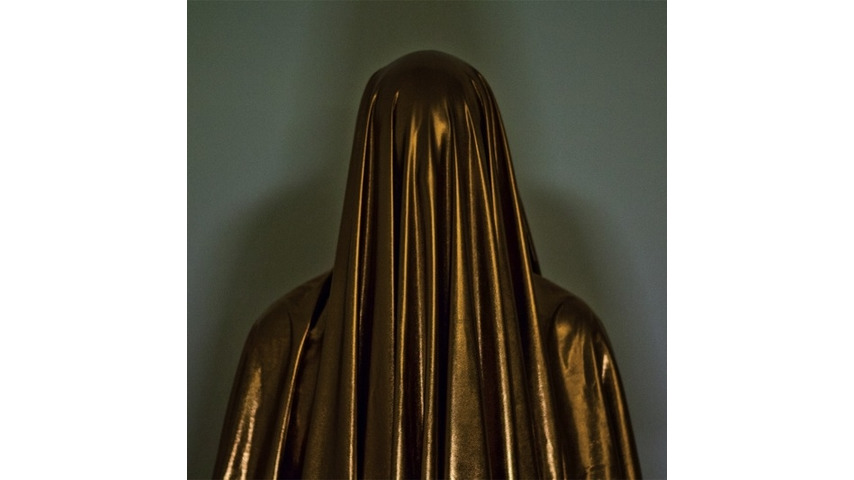 Finally! A true contemporary goth record I can appreciate! I'd swear these 3 guys from Detroit are from England circa 1981! I have read they describe there music as "jangle-goth" I would have to agree. I was playing this at my desk and two people walking by stopped in there tracks and asked what it was! Its THAT good! I knew it from the minute "Zemmoa" kicks off that i would love this dark moody music. A lot of it sounds like the music you hear in your favorite vampire movies! -Bill
ST 37 - I'm Not Good

Austins TRUE hidden secret since the 80's have a new cd and this is a good thing. Moody psych-rock, great grooves, great guitars, with a most awesome horn section on one song! The opening track starts out with the sound at night, crickets and all..and ends with it..reminding me of why I love Austin so much! Felt like I was at party out in a field about to listen to my favorite contemporary psych band.. Killer cover of Edwyn Collins's "Girl Like You". check it out! - Bill
Frankie Cosmos - Zentropy
Fave Tracks: Sad 2, School
RIYL: Beat Happening, Waxahatchie

If you take a quick look at Greta Kline's bandcamp (ingridsuperstar.bandcamp.com), you may be surprised to find over 40 albums and hundreds of songs, the most recent from July 2014. Though she obviously has plenty of material under her moniker Frankie Cosmos, Kline's first full-length release with a backing band is less than 20 minutes long. Don't let length deceive you - Zentropy is full of honesty and ingenuity. Beginning with the lyrics, "Art school makes you wild…" and finishing the album off with, "...I'm sad too," it's peppered with other stripped-down lines like "If you really loved me, you would leave me alone...", "I am crazy, I have no idea what I'm doing..." and "I hate everybody in this town…" An intimate portrait of a teenager growing up in a big city dealing with love, loss, loneliness and everything in between, Zentropy is refreshingly straightforward and poignant. -Alicia
Chad VanGaalen - Shrink Dust
Fave Tracks: Evil, Where Are You?
RIYL: Cass McCombs, Jeff Mangum

Perhaps the introduction of his newly acquired aluminum pedal steel guitar or his experimentation with sounds from a mouth bow and harmonica are the reasons multi-instrumentalist Chad VanGaalen views Shrink Dust as his country record. "Cut Off My Hands" certainly sets the tone for a folk-inspired album, but with songs like the pop-psych "Where Are You?" and "All Will Combine," the crooning ballad "Lila," and the lively "Leaning on Bells," it's almost impossible to place this album under one genre. His unique sound and playful attitude set the perfect background to VanGaalen's incredible imagery, which is apparent with one look at Shrink Dust's cover art. I could give you examples of his vivid imagery, such as comparing his cut off hands to a pair of bloody crabs or a million gemstones falling down a stairwell, but there's too many to list - just listen to it. -Alicia
Goat - Commune
A couple of years ago, the Swedish band Goat played Austin Psych Fest and their set quickly became the most talked about rememberable performance of the festival.

Their new album, Commune, is filled with hypnotic fuzz, screaming chants, and lots of solid percussion. For fans of psych rock, mali blues, hippies, cults, witch doctors, tea, gardens, potlucks, afternoons and Swedes! - Pablo

Karen O - Crush Songs
Fave Tracks: Rapt, Day Go By
RIYL: Cat Power, Camera Obscura

Karen O sums up my feelings exactly in the stand-out track off Crush Songs, "Rapt," pleading "Do I really need another habit like you?" Do I really need another singer-songwriter album like Crush Songs? Well, maybe not, but when it's coming from Karen O, it's most welcome. Piggybacking off her Oscar-nominated single, the Moon Song from Spike Jonze's Her, this album is comprised of short, acoustic glimpses into Karen O's world. What Crush Songs lacks in the "edgy post-punk, dancefloor-friendly racket" that one would expect from the Yeah Yeah Yeahs frontwoman, it makes up for in its austerity and rawness. -Alicia
OK Ikumi - Outside
It is easy to lose yourself at work, at home or in your car while listening to OK Ikumi. Although the 7" only offers a taste of this electronic ambience, there is a download card included for all seven tracks of the 2014 EP: Outside.

The simple complexity of these tracks makes it easy to revisit them time and time again, arousing the sensation of energetic tranquility. - Kim

- Listen to the title track on Soundcloud.
Naomi Punk-Television Man (Captured Tracks)

If you know me then you (may) know my penchant for uniquely syncopated rhythms, cryptically buried vocals , handsomely augmented guitar chords, fantastically well-placed bridges and complexly beautiful melodies. Well this record has all of these and in spades. The solicitation for this release mentions" mid-tempo cathartic punk" but I can't really find anything punk about it except maybe the production and the second word in their name. Hypnotically dense and terse as hell (10 songs at around 36 minutes) it is a fluid piece where no songs feels out of place and every drop, time change or key change is apt and food for repeated listenings. If you asked me to get poetical I would say some songs shamble on through a thin curtain of occluded chaos while others meander past as a duet of distorted integrals. Or some such thing. - Corby
Del Shannon - The Further Adventures Of Charles Westover

So this is not a new re-issue , however it is new to me! this is Del Shannons psychedelic album! He only made one and after listening to this you will wish he made more. Released in 1968, this album, like lots of other artists at the time, is Dels response to Sgt Pepper. Key tracks are "I Think I Love You" and "Gemini" . first pressings of this on vinyl go for $150.00 to $200.00. This isnt the early 60's Del you may be familiar with, no falsetto here, however Del was always a great songwriter and he really sunk his teeth into this album. A must have for any 60's psychedelic music fans!
Ben Frost - Aurora

Frost played drums on Swan's "The Seer" last year and on "Aurora" Austin's own Thor returns the favor. Loud Synths and heavy drums blend and melt to create long hypnotic anthems seperated by breif moments of quiet reflection. - Pablo
Eno / Hyde - Someday World

Brian Eno (formerly of Roxy Music) teams up with Karl Hyde (of Underworld) for a new album called "Someday World". Although not as glam as Roxy or as techno as Underworld, the two manage to meet somewhere in the middle to craft a fine set of brilliant ambient pop songs. Things went so well for the two, they have recently announced plans for a second album. Great for roadtrips, afternoons at work, dinner paries, etc... - Pablo
The Bats - Volume I

My favorite music in the world is from New Zealand from the late 70's to the middle 80's. Before the Internet New Zealand had to make due with imports of all the up coming punk/new wave music coming from overseas so they definitely have there own spin on those styles of music with brilliant results. The most important band of course is the Clean. To me the second most important is The Bats! Robert Scott just so happens to be on both bands. They are very different in styles for sure. This is pop music at its best. Jangle sounding guitar, with a tight rhythm section. Great blending of vocals from Robert Scott and Kaye Woodward all wrapped up in under 3 minute pop masterpieces. This is a must have for Bats fans (for all pop music fans actually!, as it its the first 3 lps and singles with lots of never released before bonus tracks. You need this collection!
The Bats - Daddy's Highway LP (Re-Issue)

This is a must have for all pop music fans. All three re-issues are great, but Daddy's Highway is definitely cited as the best..start here then get the other two..

- Bill
Neneh Cherry - Blank Project
The minimal new solo album by Neneh Cherry Blank Project features Cherry's domestic-centered lyrics and voice backed by a sparse, insistent background of synthesizers and percussion. The fascination this album conjures revolves around its non-adherence to any recognizable genre, yet its nods to soul and jazz precursors within its ten distinct and memorable poem-songs. Neneh Cherry's voice sounds natural, free-flowing and powerful in its simplicity. Blank Project embodies a refreshing creative immediacy. - C
Molly Drake - Molly Drake

This is a remarkable and haunting document of Nick Drake's mother Molly's fragile piano songs, which show the similarities between mother and son's vocal tone and chordal sense. Although this album of songs does elucidate those connections, it does stand on its own as a document of one woman's singular imagination. Molly Drake's compositions are not folk music, in the sense that its commonly thought of. They are more comparable to jewel-like art songs infused with a melancholy and eccentric interpretation of popular ballads, show tunes, and light classical music (enlightening as to the unique qualities in Nick Drake's compositions that set him apart from other folk-artists). Molly Drake's performances are arresting in their simple confidence and assured artistry, her voice and playing perfectly matched and the songs fully realized. The intimate nature of the non-professional recordings only further the sense of a series of unique moments perfectly captured. - C
Daniel Backman - Jesus I'm A Sinner

Daniel Bachman continues to develop and refine the tradition of American acoustic guitar playing/composition as advanced (primarily) by John Fahey. Bachman's particular contribution to this tradition seems to be, so far, to highlight his capacity for fluidity and tonal variety; there's a light, playful quality to Bachman's playing at times that is refreshing. Equally, on the more emotionally yearning compositions, Bachman manages to not sound heavy handed. He doesn't seem to be grand-standing emotional gravitas to the listener. It simply just happens that the is presented with straight-forward emotional depth. Partially, this may be because Bachman does not for the most part attempt to merge the style of the other major American guitar lineage - Robbie Basho - with that of Fahey, as many young guitarists have lately attempted to do. Bachman also brings in a more communal folk-music sense by featuring the banjo playing of Charlie Divine and fiddle playing of Sallie Anne Morgan on a few tracks. Jesus I'm A Sinner is a warm, cozy and accomplished album made more powerful by its modestly assured tone. - C
Alasdair Roberts & Robin Robertson - Hirta Songs

The impressive achievement of Hirta Songs finds renowned Scottish folk artist Alasdair Roberts setting writer Robin Robertson's poems to music and turning them into beautiful sounding songs. Backed by fiddle, harp, flute, upright bass and other instruments, the songs are Robert's most organic yet; and, this is certainly helped along by the fine instrumentalists. Hirta Songs also features Robertson reading his works as recitation accompanied by more atmospheric backing. Another album that shows Roberts as an increasingly mature artist. - C
Jenny Hvall & Havard Volden - Nude On Sand
The first thing one notices about Nude On Sand is Hvall's distinctive, flexible soprano voice. It wouldn't be quite accurate to call it beautiful because of its thin and reedy quality. However, it's quite clear that Hval is capable of utilizing her vocal instrument to its full capacities and then some. She seems to want to describe minute differences in mood, emotion, meaning and intent through her voice and pull the listener along into what almost seem like a series of song-stories or poem-songs. The musical background, consisting of sparse and experimental acoustic guitar played by both Hvall and Volden at least seems largely improvised and providing a nod to Derek Bailey (albeit, not as dedicated to avoiding open strings). Hvall's lyrical interests reflect the centering of the female experience while at the same time centering mystery and non-determinism. Hvall avoids sentimentalism and provokes reflection. - C
Circuit Des Yeux - Overdue

Circuit Des Yeux's (Haley Fohr) Overdue opens with the lush, string-driven "Lithonia" that immediately reminds of some kind of idiosyncratically emotional art-song take on Glass/Russell style N.Y.C. minimalism. "Lithonia" sets the tone and bar for the rest of the album, in that it is the most memorable and melodically sweeping song of its kind on the album. Other directions that Fohr pursues on Overdue are instrumental psychedelic folk, abstract vocalizing, over driven power guitar and Columbus, Ohio inspired rock-n-roll. Circuit Des Yeux is distinguished by Fohr's distinctively deep and powerful vocals. Also, her incorporation of found sound material, a view towards creating an emotional arc throughout the album, and the intensity with which she attacks her vision all make Circuit Des Yeux a compelling music project. - C
Coathangers - Suck My Shirt
Favorite tracks: Drive, Dead Battery
RIYL: Le Tigre, the Runaways

Blasting off with "Follow Me" and wrapping up with the more gentle, "Drive," this album is packed with gritty rock n' roll riffs, catchy backing vocals, and their quintessential aggressive attitude. In the band's latest release, Suck My Shirt, they find the perfect weaving of their femme-punk approach with more honest songs and innocent lyrics. Each song brings a unique flavor to the album, highlighting the band's diversity while still maintaining cohesiveness of the album and slipping in a few surprises that keep listeners on their toes. The Coathangers have developed a style that sounds effortlessly cool and bold, and Suck My Shirt is indeed a shining example of the band's rawness and power, with a hint of vulnerability that we have not yet seen from these ladies. - Alicia
Linda Perhacs - The Soul Of All Natural Things

Perhac's Parallelograms is an absolute classic example of sui generis artistry. Forty years later Perhacs returns with The Soul Of All Natural Things, and the first thing one needs to do as a listener if one wants to appreciate this album for its own achievements is to banish the thought that Perhacs could ever approach the special confluence of time, place, spirit and taste that produced her first album. Soul shows Perhacs still committed to the peace and love ethos of a certain segment of the 60s/70s counter culture, including an emphasis on harmonious beauty and lyrics that reflect hopefulness and positivity. Some may find these aspects too cloying or irrelevant. However, others may find these aspects refreshing. Perhacs gets help from young musicians such as Julia Holter to fully flesh out her songs into a contemporary new age/ pop amalgam. There is, in truth, something very sweet, yet something very sophisticated about Perhac's conception of song that's worth being immersed in for the length of this album. It doesn't pack the aural punch of Parallelograms, but is much more challenging in its own way - by asking the listener to set aside cynicism and let Perhac's unique voice be heard. - C
Cross Record - Be Good

Cross Record's Be Good, a generally floating chamber-folk affair tinged with subtle repetition and earnest female vocals, emerges with more sophisticated arrangements than at first readily apparent. Flute, piano, clarinet, ukulele, loops, percussion, guitar and keyboard are fully integrated into hazy compositions that impress with their totalizing sound. Gentleness, finesse, beauty and pleasantness are emphasized on Be Good, with the details of how that is achieved emerging upon concentrated listening. - C